Find the perfect fit for you.

There's nothing quite like a nice, neat, fitted bedroom; a fully fitted walk-in wardrobe; or a seamless office space, where everything is tucked away in its own tidy place. Bliss.

Browse our huge range of stunning colours and classic designs. Then simply choose the size and style that's just right for you.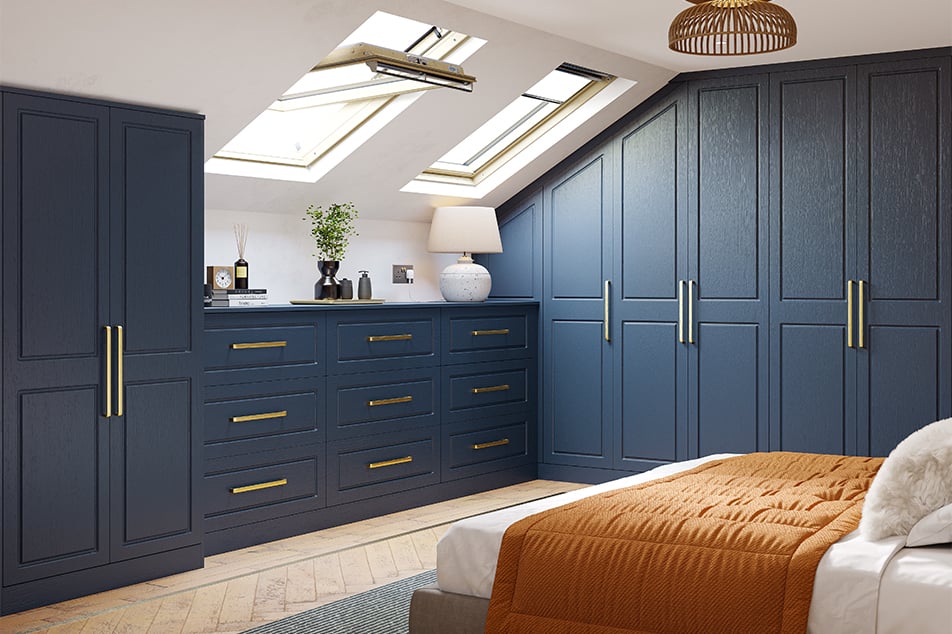 Made to order,
made to wow!
We consider you and your space: chimney breast, sloped roof, corners…we design around them and fit right in, like a jigsaw puzzle. Problem solved.  
Over 25 styles,
just for you.
Dove grey, satin finish, wall to wall…whatever you want, whatever the colour, style and finish, it's yours. Don't order off the shelf. Be original and part-design it yourself!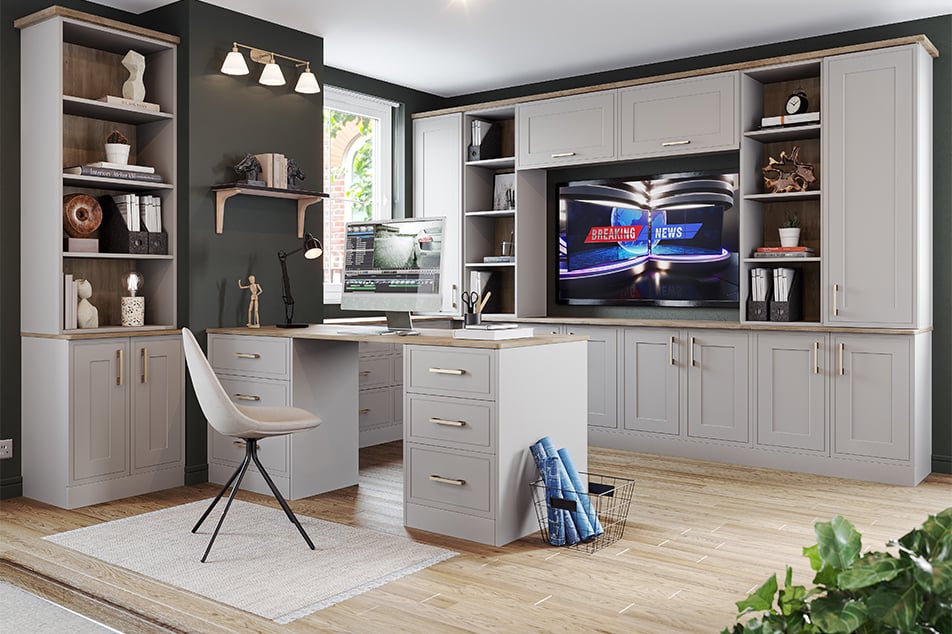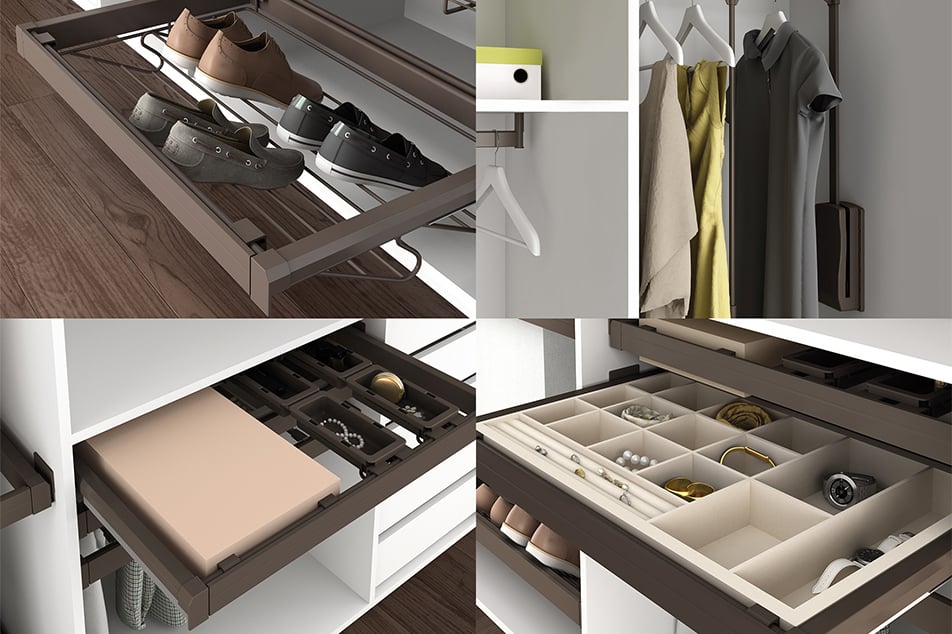 Storage in wardrobe-loads
Pull out racks, jewellery drawers, hidden mirrors, pull down rails…these are no ordinary storage solutions, every detail is thought about so that everything is stored away efficiently.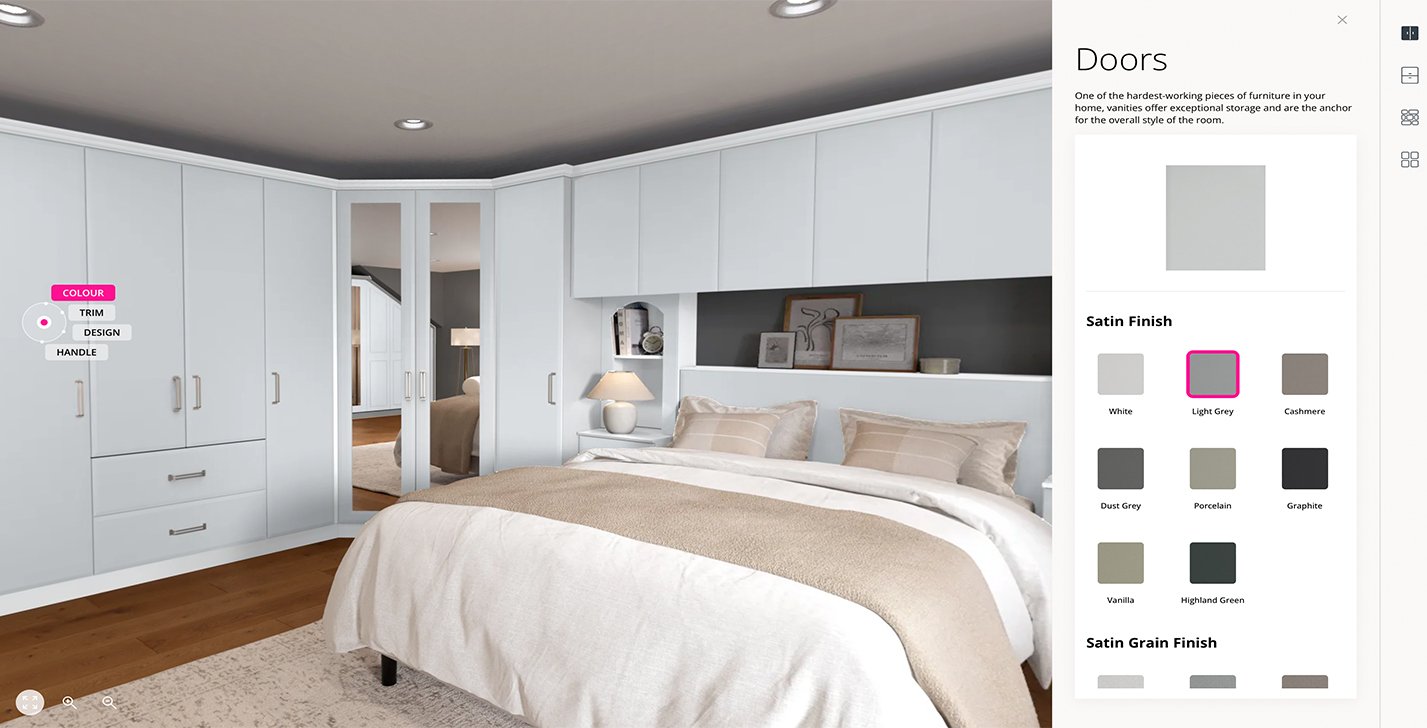 Fitted Bedroom Virtual Visualiser
Play. Design. Save. 
Choose from over 25 different bedroom combinations; colours, trims, designs, handles, walls and floors. There's no limit to how many virtual designs you create. The tricky part will be deciding which one to go with! Once you've settled on one, complete our form, and our designers will turn your dream bedroom into a reality – usually within 6-8 weeks!