Luxurious & Spacious

Discover floor to ceiling fabulousness with our Deluxe Range. With extra height doors giving extra storage space, they're the peak of elegance and practicality.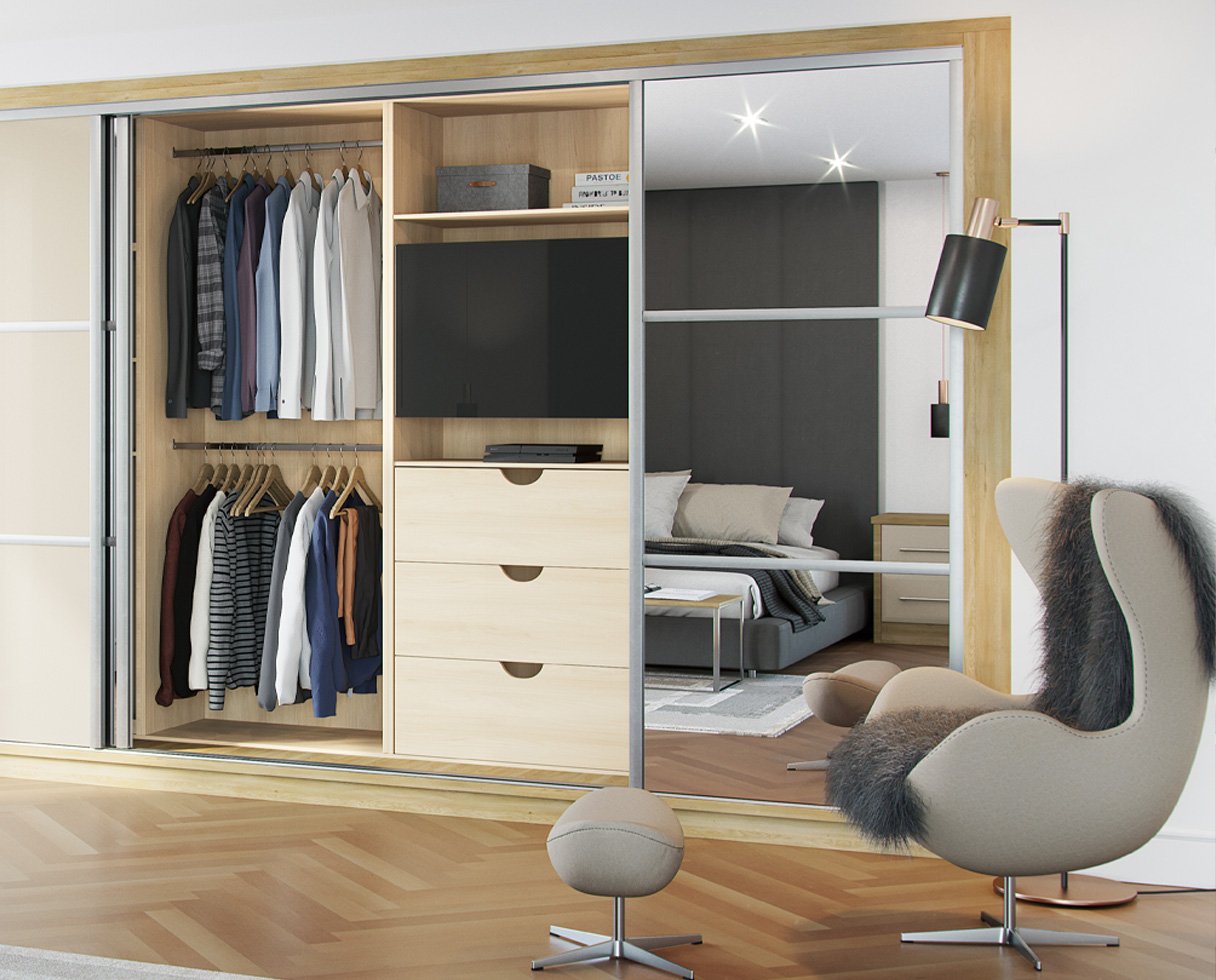 No hinged doors mean no cumbersome opening and closing doors out into the room, taking up extra floor space. You simply slide open, slide shut.
Our entire range is designed with quality living in mind so we make sure you can maintain the wow factor, making all finishes dust-free and easy to wipe clean.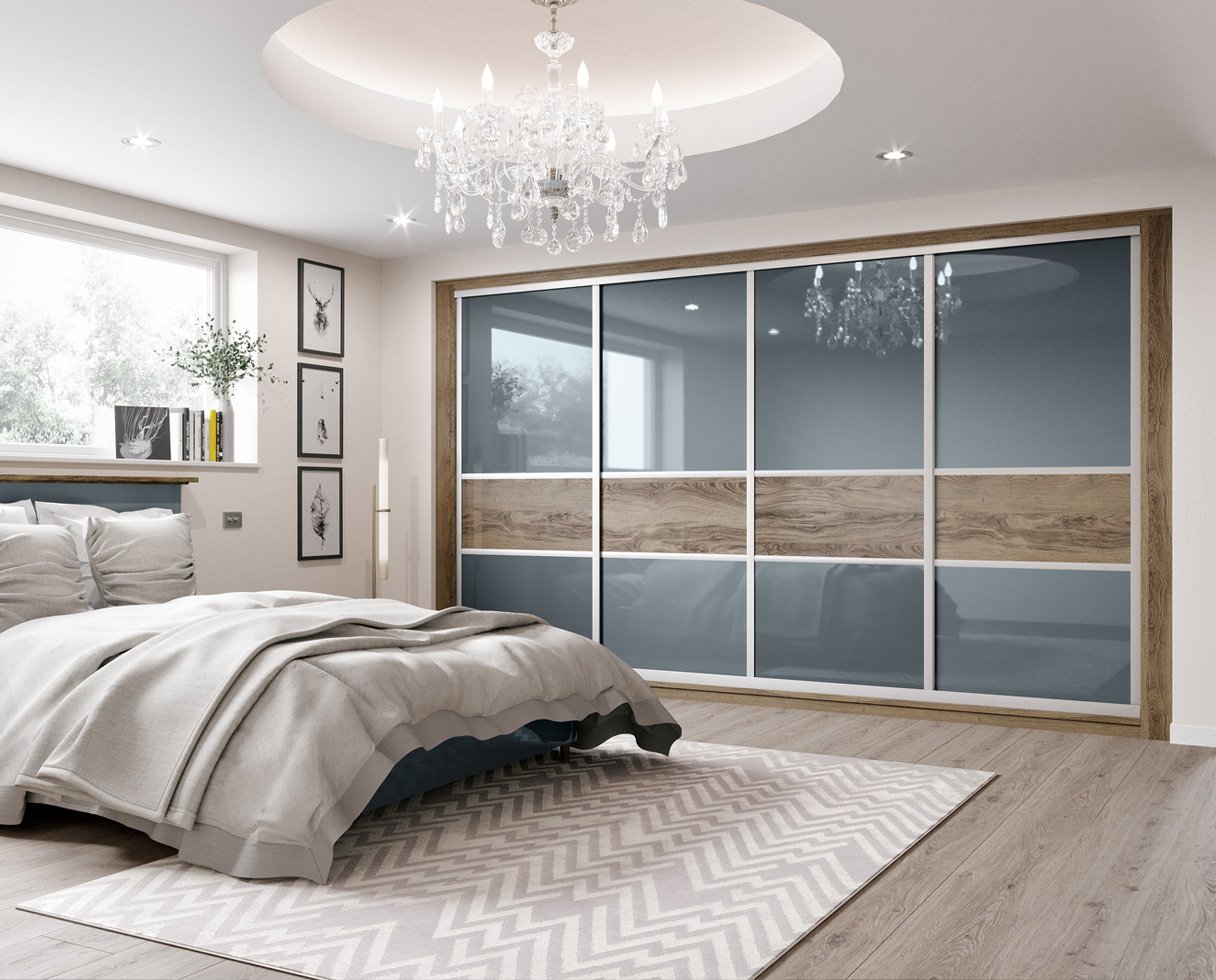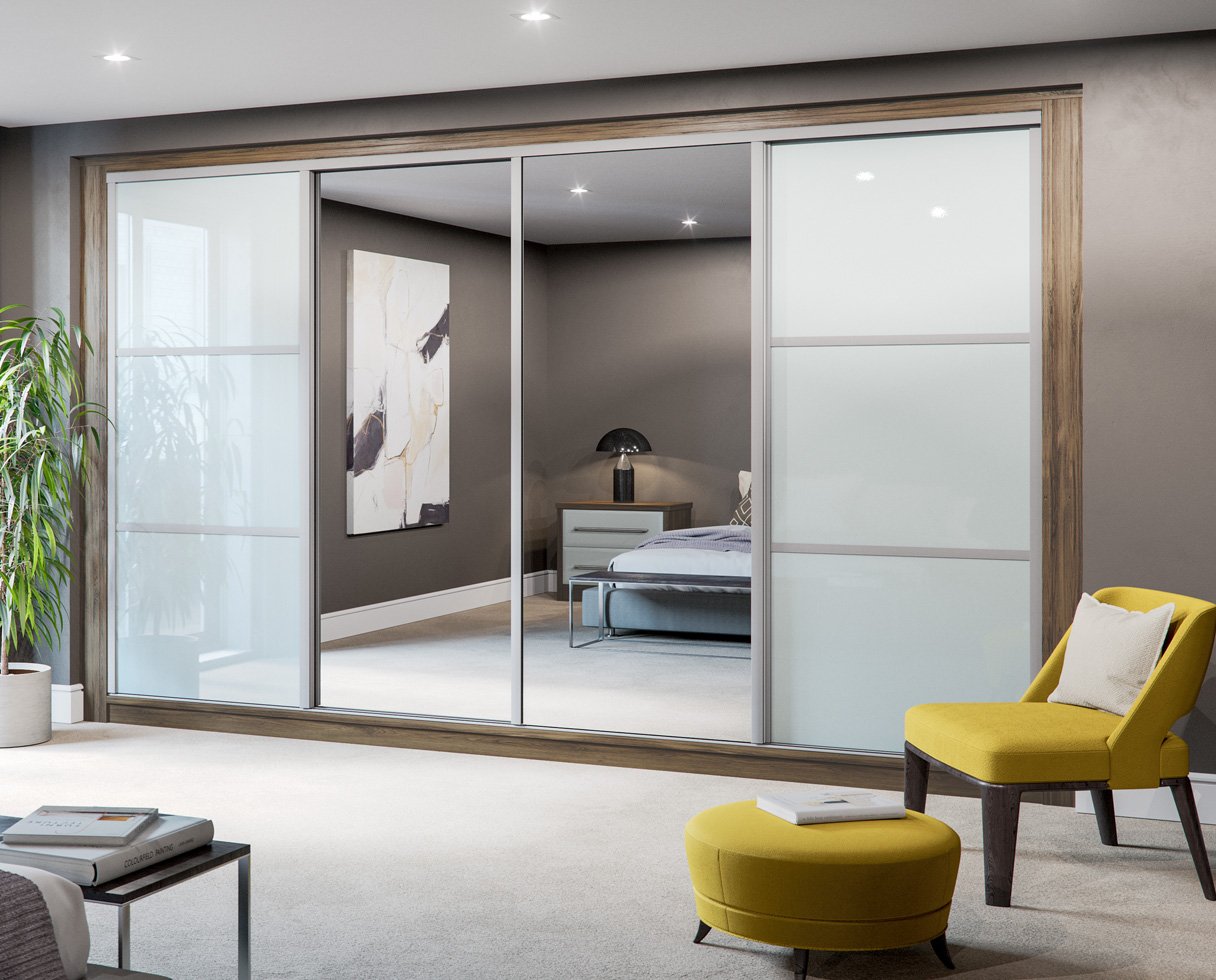 Choose from a range of finishes, including wood, gloss, mirror or glass.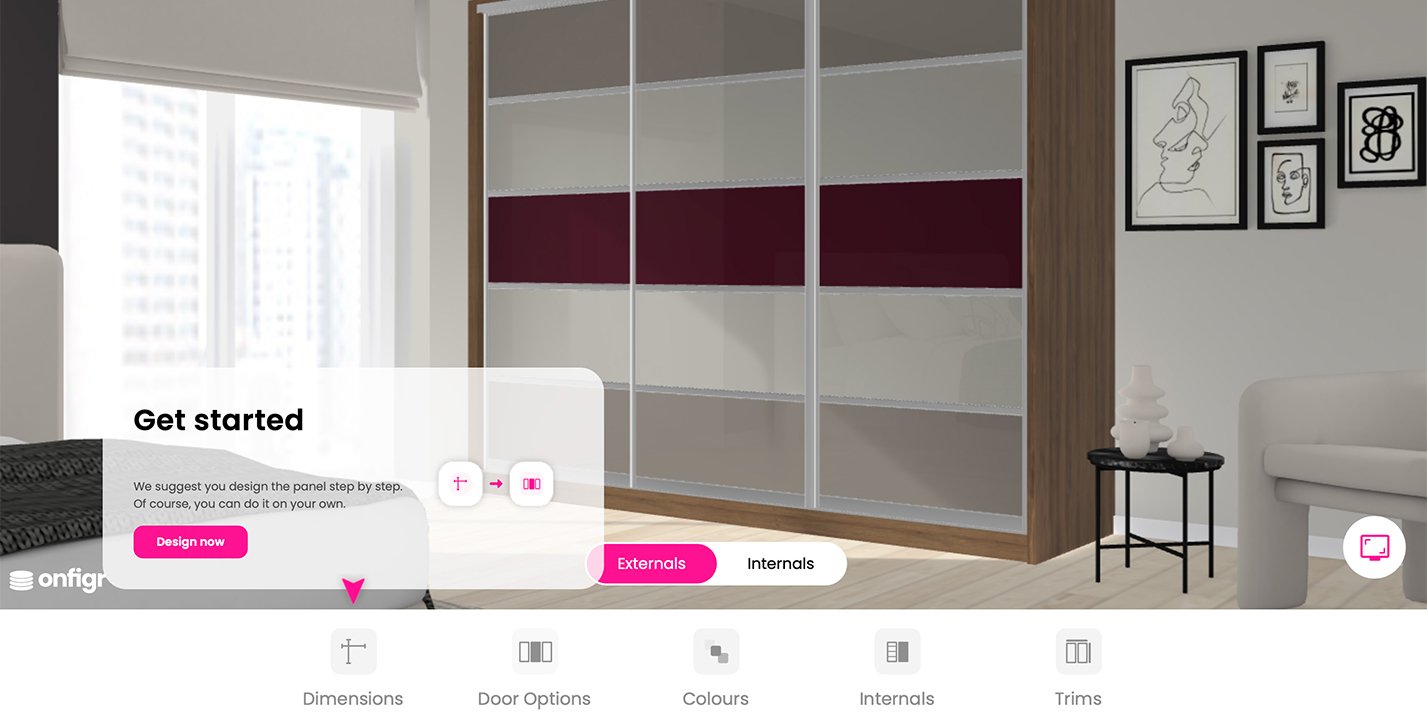 Sliding Wardrobe Virtual Visualiser
See how sleek and easy a sliding wardrobe will fit into your life. Use our handy Visualiser to stunning select wall-to-wall, floor to ceiling solutions. Choose from 17 beautiful designs, door variations, colours, mirrors, clever interiors and finishes – individually created to perfectly fit into your space. Save your favourite and let our designers and craftspeople get to work on transforming your bedroom. You'll wonder how you ever managed without them.