We've fitted thousands of bedrooms, with no two finished rooms ever looking the same. Ready to embark on your bespoke bedroom journey?
Every inch, trim and edge is covered and coloured to create a beautiful all-round finish, wrapped in the finest quality craftsmanship.  
High performance, high quality – and high time you treated yourself to one of our most popular options, reflecting light around the room for a fresh, airy feel. 
It's hard to beat a good classic. This one's been with us since our inception. It'll stand the test of time for you too.  
There's no 'one size fits all'. Ever. We cover all quirks, work around any obstacle and deliver a seamless result. Every time. 
Kids come with lots of stuff. Restore some order with clever storage and put all their toys away at the end of the day for a calm night's sleep.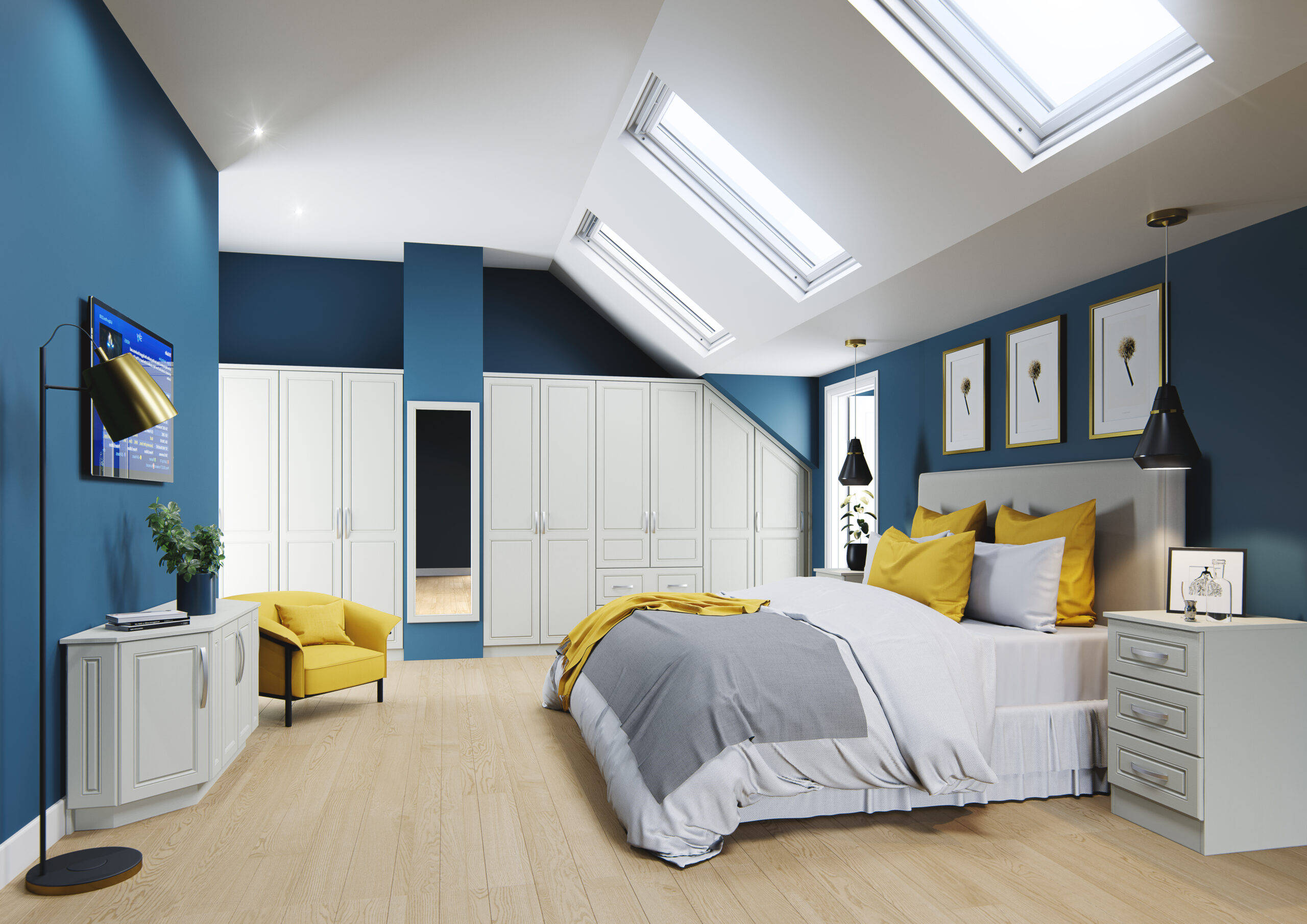 Give us your measurements and our experienced designers will give you the perfect bedroom, with every nook and cranny taken into account.  
Floor to ceiling, wall-to-wall wardrobes, we use every inch of available space, with nothing left to waste. Hang full-length dresses, box and store shoes… even jewellery has its own place. Perfect.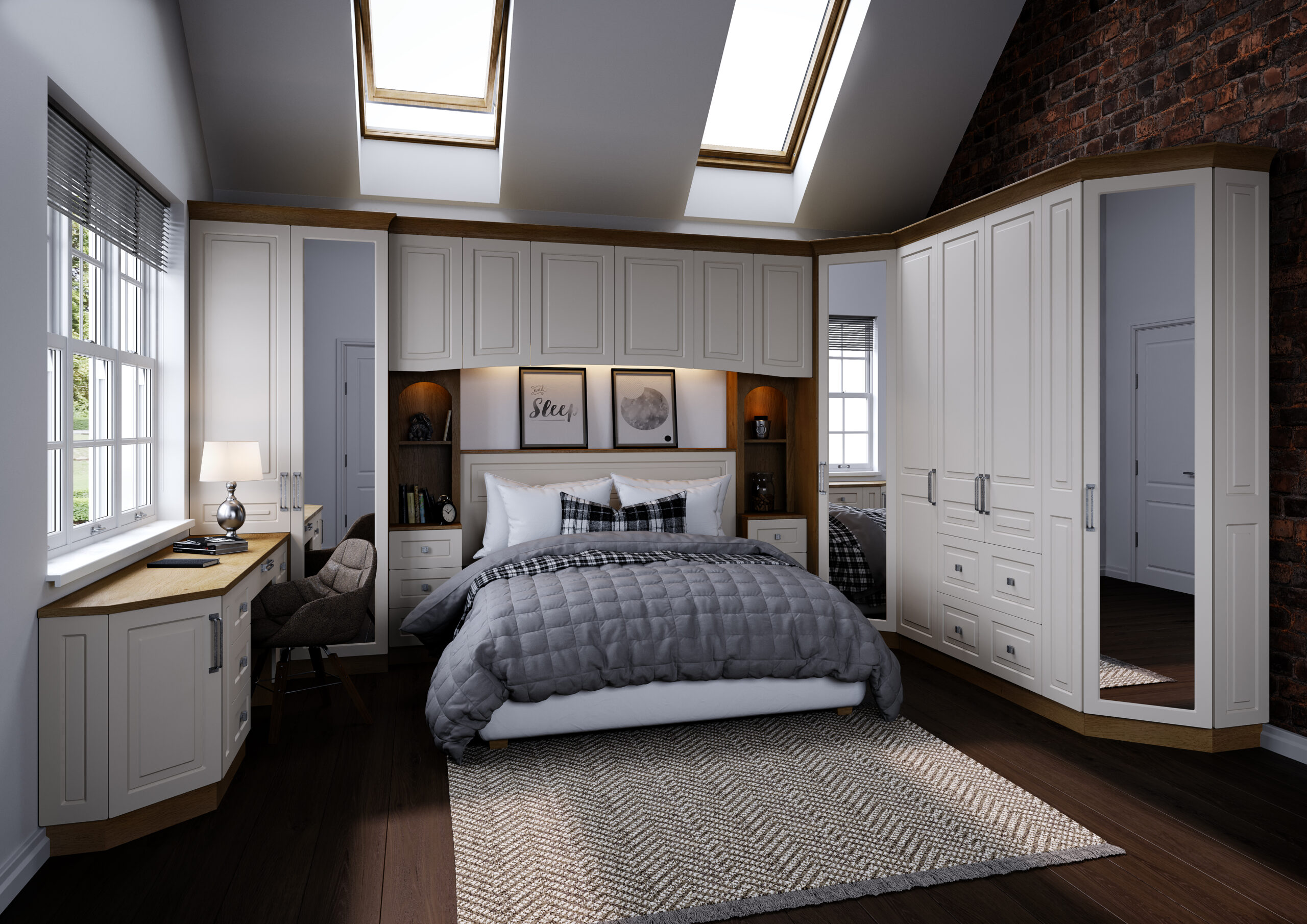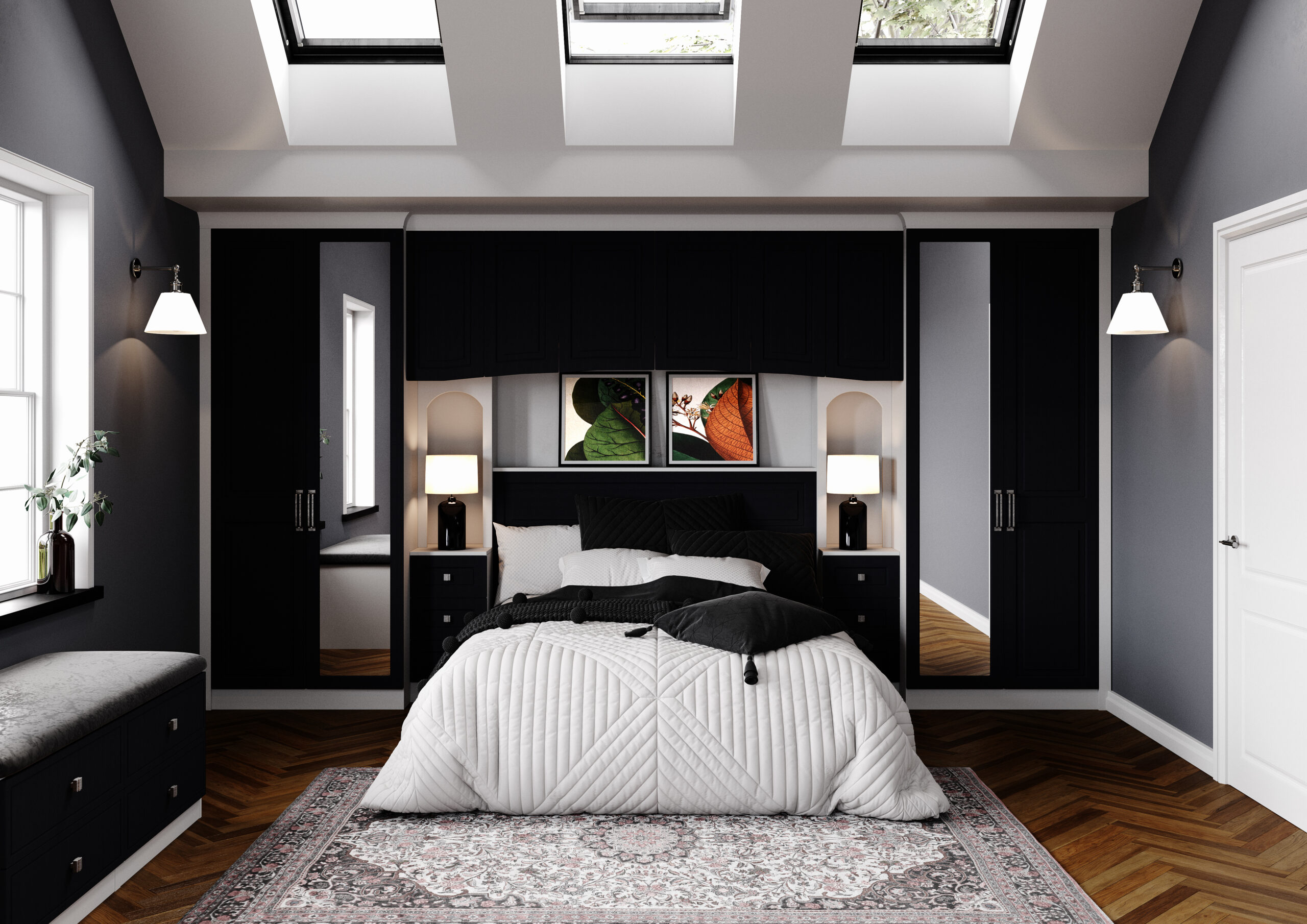 Modern, traditional, contemporary or classic, whatever your preference, you can choose from our huge range of styles and colours to create your own individual, personal, beautiful, fitted bedroom.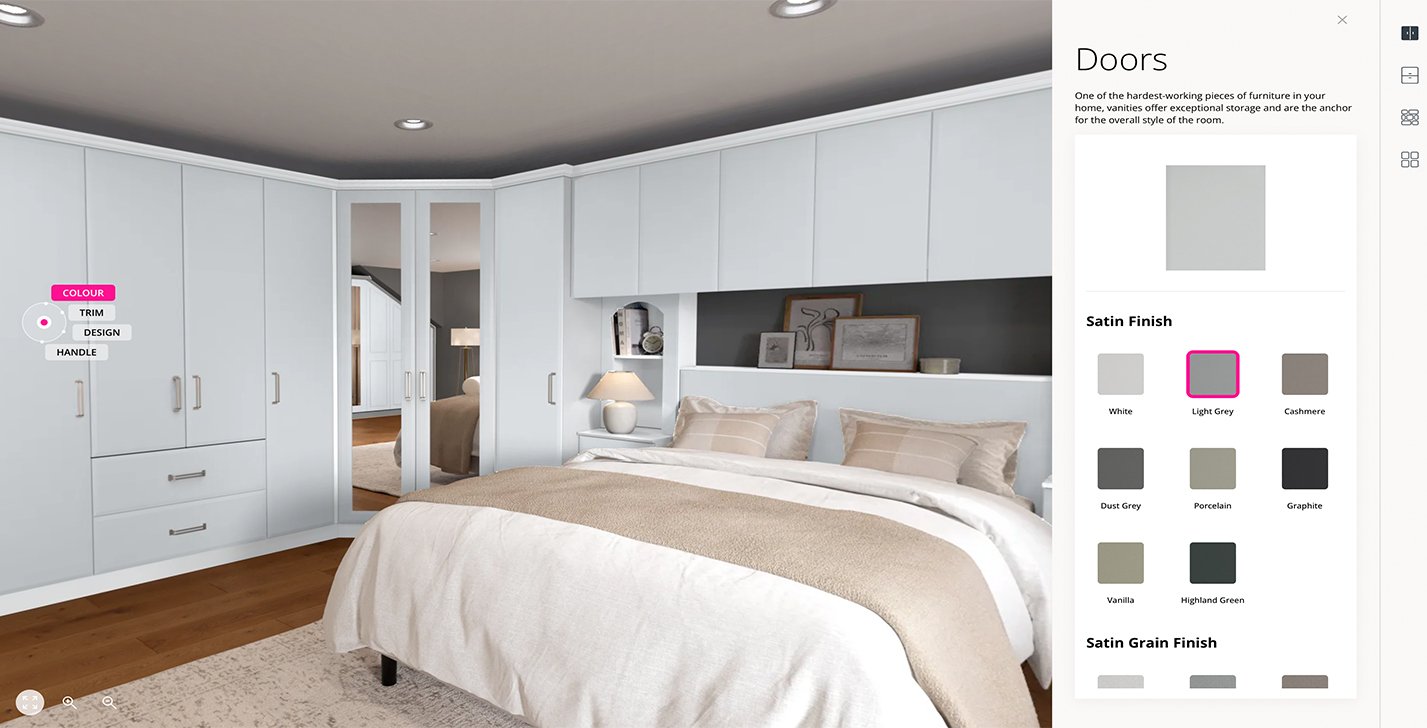 Fitted Bedroom
Virtual Visualiser
Play. Design. Save. 
Choose from over 25 different bedroom combinations; colours, trims, designs, handles, walls and floors. There's no limit to how many virtual designs you create. The tricky part will be deciding which one to go with! Once you've settled on one, complete our form, and our designers will turn your dream bedroom into a reality – usually within 6-8 weeks!