Experience our stunning Canterbury bedframe in our Corn finish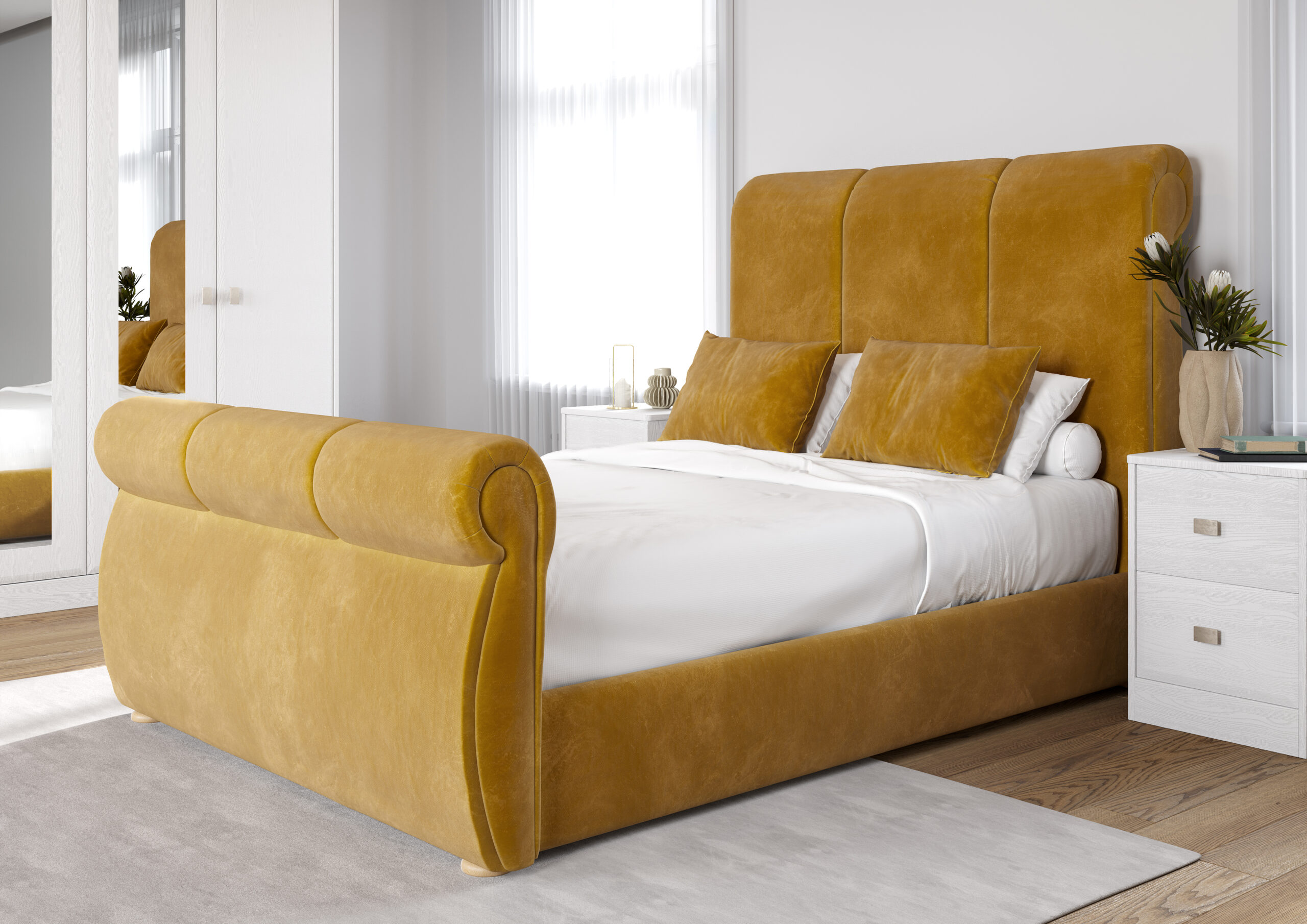 Introducing the Canterbury Bedframe: Elevate Your Sleep Experience in Style
When it comes to creating a luxurious and inviting bedroom, nothing sets the tone quite like a premium bedframe. At Starplan, we understand the significance of a well-crafted bed in transforming your personal space into a haven of relaxation. That's why we are proud to introduce the Canterbury Bedframe, a true symbol of elegance and comfort. With its corn finish, decorative colour, and shape curve, this bedframe is designed to make a statement and enhance the overall aesthetic appeal of your bedroom.
The Canterbury Bedframe is more than just a place to sleep – it's a work of art. Every aspect of its design has been carefully considered to ensure a blend of beauty and functionality. The corn finish adds a touch of sophistication making it truly eye-catching. Whether your bedroom decor leans towards classic or contemporary, this bedframe effortlessly complements any style, making it a versatile choice for any discerning homeowner.
At Starplan, we believe in going the extra mile to provide exceptional customer service. That's why we offer free delivery and professional fitting of the Canterbury Bedframe, ensuring a hassle-free experience for our valued customers. Sit back, relax, and let our expert team take care of the logistics while you eagerly await the arrival of your new bedframe.
We understand that every individual has unique preferences when it comes to bedroom aesthetics. To cater to diverse tastes, the Canterbury Bedframe is available in a wide range of leatherette and fabric finishes. From rich earth tones to bold, vibrant hues, you'll find the perfect option to match your style and create a truly personalised space.
Seeking practicality without compromising on style? The Canterbury Bedframe offers an optional upgrade to an ottoman, providing you with valuable hidden storage space. Say goodbye to clutter and maximise the functionality of your bedroom with this clever addition. The ottoman feature seamlessly blends with the overall design of the bedframe, ensuring a harmonious and elegant look.
Delivered & fitted free
Huge range of leatherette and fabric finishes
Upgrade to an ottoman

Finance options available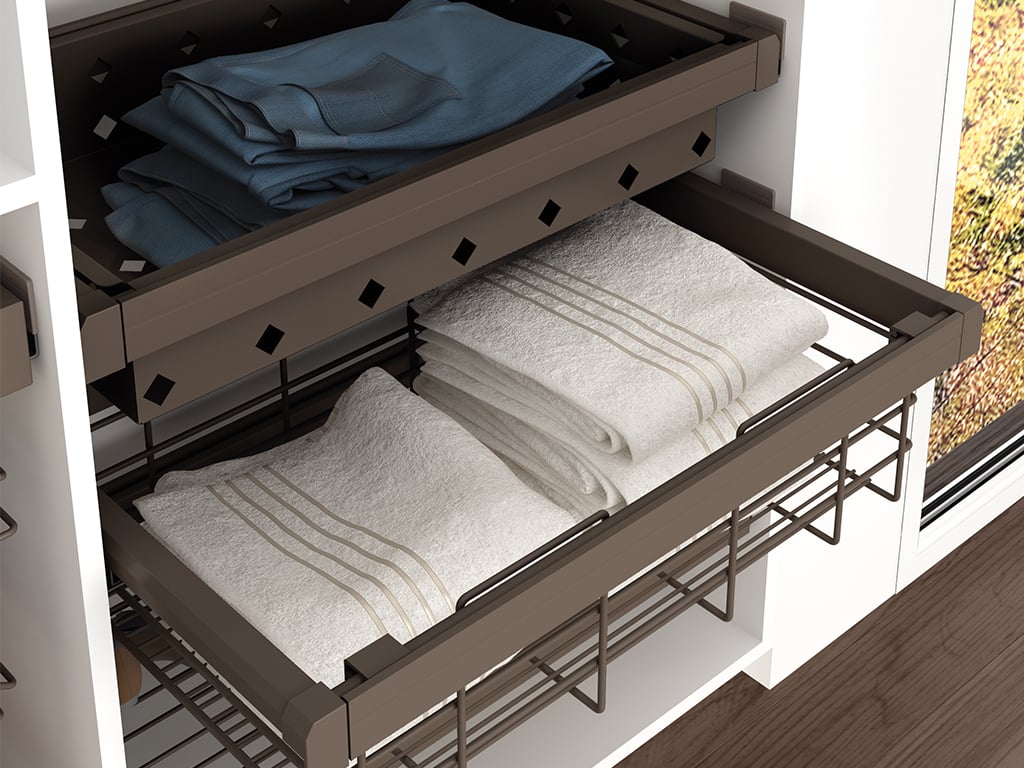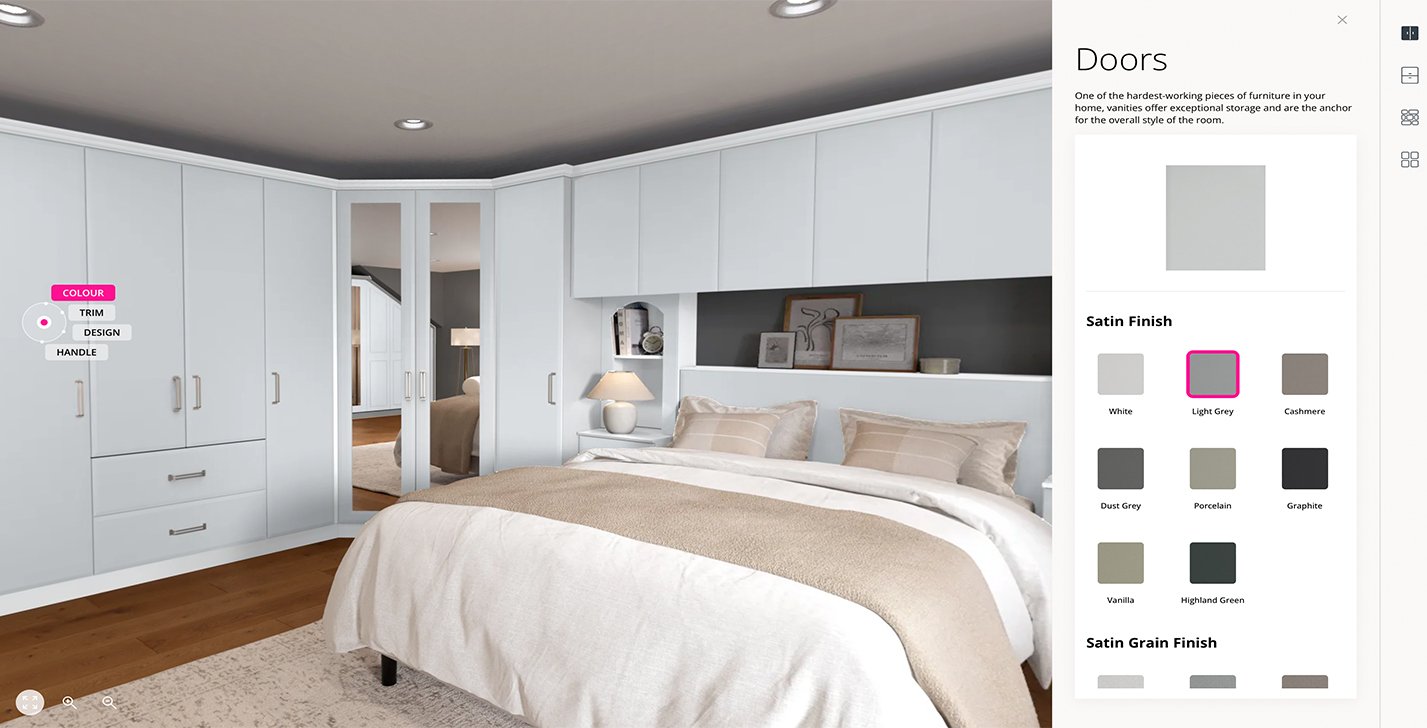 Fitted Bedroom
Virtual Visualiser
Play. Design. Save. 
Choose from over 25 different bedroom combinations; colours, trims, designs, handles, walls and floors. There's no limit to how many virtual designs you create. The tricky part will be deciding which one to go with! Once you've settled on one, complete our form, and our designers will turn your dream bedroom into a reality – usually within 6-8 weeks! 
Create a Luxurious Retreat with the Canterbury Bedframe
At Starplan, we understand that a bedroom is not complete without a stunning bedframe. The Canterbury Bedframe is not just a piece of furniture – it's an investment in your comfort and well-being. Experience the epitome of luxury and style. With free delivery and fitting, a vast range of finishes, the option to upgrade to an ottoman, and flexible finance options, Starplan makes it easy to turn your dream bedroom into a reality.
We believe that everyone deserves a good night's sleep, regardless of their budget. To make your dream of owning the Canterbury Bedframe a reality, we offer flexible finance options. Spread the cost of your purchase over time and enjoy the benefits of superior craftsmanship and design without straining your finances.
Imagine the satisfaction of entering your bedroom and being greeted by the Canterbury Bedframe, standing tall as the centrepiece of your sanctuary, it will draw your attention and make a bold statement. You'll find yourself eagerly anticipating the moment you can sink into its plush embrace after a long day, knowing that you've chosen a bedframe that embodies both comfort and style.
Don't let your bedroom remain incomplete. Let the Canterbury Bedframe be the final touch that transforms your space into a haven of comfort and beauty. At Starplan, we are committed to providing you with exceptional quality, outstanding customer service, and the ability to create a bedroom that truly reflects your unique style. Explore our collection today and discover the Canterbury Bedframe that will redefine your sleeping experience. Your dream bedroom awaits.