Cashmere And Stone Sliding Door Wardrobe
Discover our High-Quality Cashmere and Stone Sliding Door Wardrobe for Elegant Organisation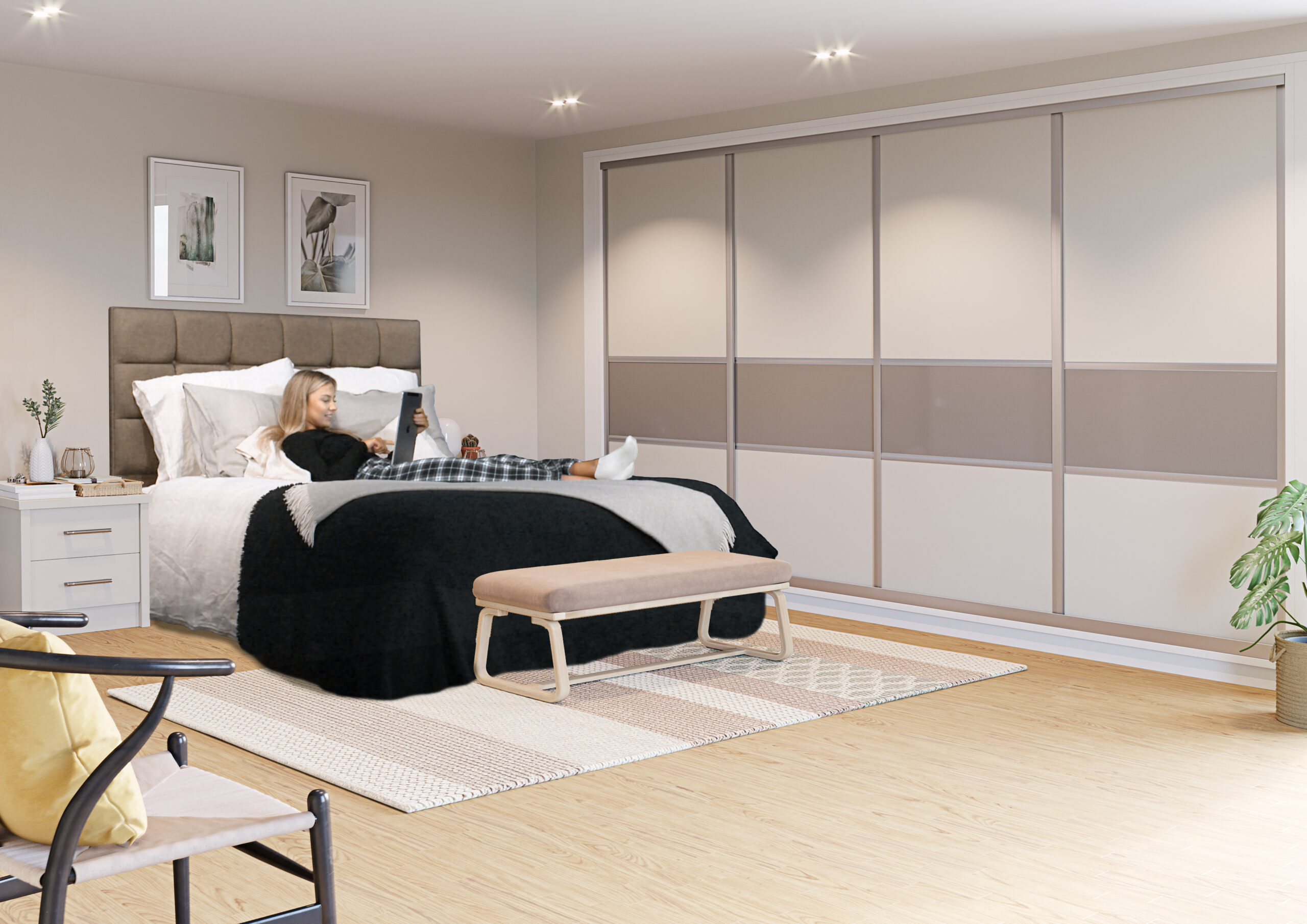 Cashmere And Stone Sliding Door Wardrobe
Looking to save space in your bedroom without loosing out on any style? Then our Cashmere and Stone sliding door wardrobe is the one for you. Sliding door wardrobes are perfect for making the most out of whatever bedroom space you may have, as like traditional fitted bedrooms you don't have to factor in any space for doors opening and closing.
All of our sliding doors can be completely personalised to your wants, that includes the amount of panels, adding mirrors and the internal storage style.
If you like the look of this sliding door wardrobe, why not start the journey to your dream bedroom by visiting your local fitted bedroom showrooms? Find your local Starplan store here.
Receive a FREEcall back from one of our expert designers
Modern sophistication
Intelligent storage solutions including shoe racks, pull down rails and many more!
Delivered & fitted free
Huge range of finishes, door designs & handles
Wide range of accessories to match
up to 10 year guarantee

Spread the cost with our Interest-Free Finance at 

0% APR Representative 

with our fitted bedrooms! 

We also offer 

up to 10 years finance at 9.9% APR

 on all purchases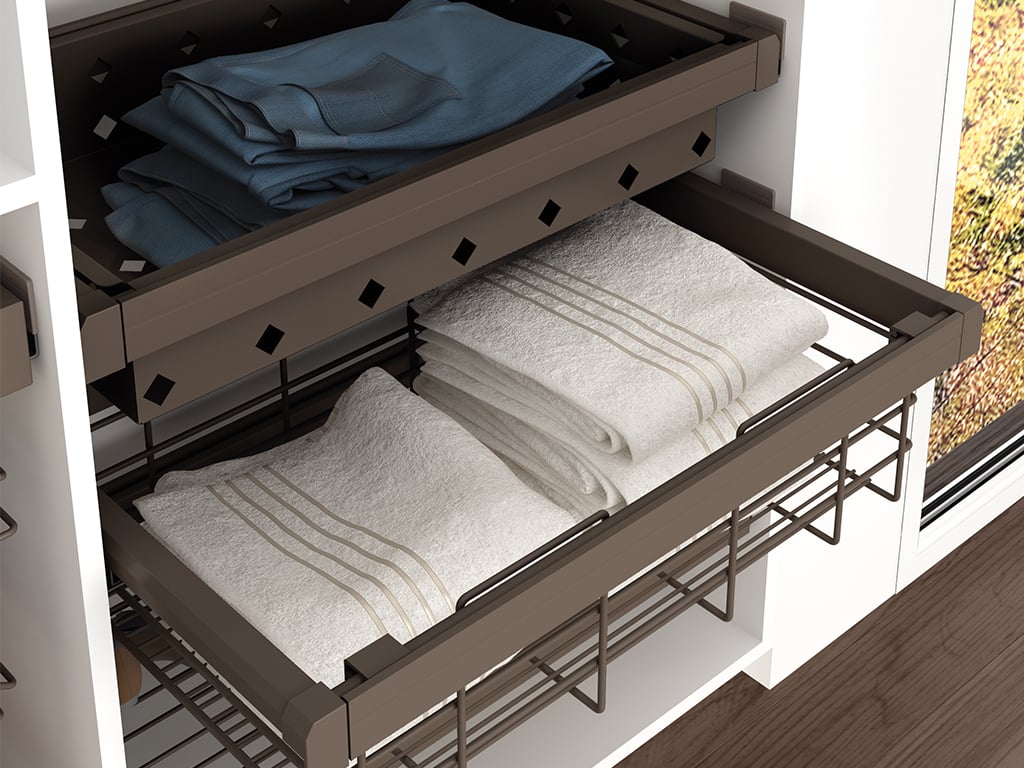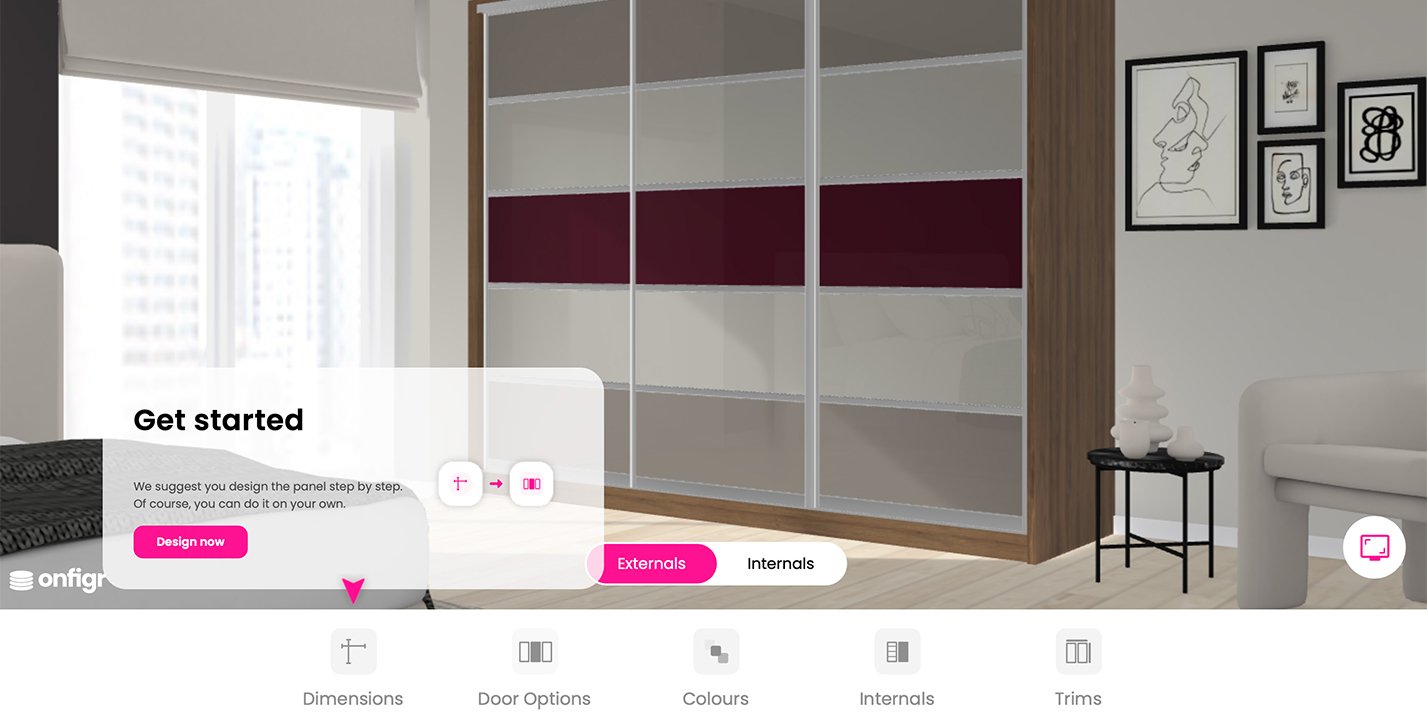 Sliding Wardrobe Virtual Visualiser
See how sleek and easy a sliding wardrobe will fit into your life. Use our handy Visualiser to stunning select wall-to-wall, floor to ceiling solutions. Choose from 17 beautiful designs, door variations, colours, mirrors, clever interiors and finishes – individually created to perfectly fit into your space. Save your favourite and let our designers and craftspeople get to work on transforming your bedroom. You'll wonder how you ever managed without them.
Sliding Door Wardrobe Specs –
• From 1 panel to 5 panel doors
• Available in over 30 different colours
• Large choice of internal storage solutions
• FREE installation
• 10 year guarantee
• Full wardrobe backs
• Huge range of matching bedroom furniture accessories

Call into one of our stores or complete the callback form below and we will return your call as soon as possible.
Introducing our exquisite Cashmere and Stone Sliding Door Wardrobe
A testament to luxurious style and impeccable organisation. Crafted with the utmost attention to detail, this high-quality wardrobe offers a sophisticated solution for your storage needs.
Designed to seamlessly blend with any modern interior, the wardrobe features sliding doors adorned with a stunning cashmere finish. The soft, neutral tones of cashmere create a serene ambiance, while the stone accents add a touch of elegance and texture. This combination of colours and materials makes it a versatile choice that effortlessly complements various décor styles.
Beyond its visual appeal, this wardrobe boasts exceptional functionality. The sliding doors glide effortlessly, allowing for smooth and easy access to your belongings. Inside, you'll find ample storage space to neatly organise your clothing, accessories, and more. The cleverly designed compartments, shelves, and hanging rails provide versatile options to accommodate all your storage requirements.
Durability is a top priority in our wardrobes, and this Cashmere and Stone Sliding Door Wardrobe is no exception. Constructed from premium materials, it is built to withstand daily use and last for years to come. The sturdy frame ensures stability, while the high-quality finishes are resistant to scratches and wear, maintaining their pristine appearance over time.
We understand the importance of customisation, and that's why we offer additional accessories and optional features to enhance your wardrobe. From interior lighting to pull-out drawers and tie racks, you can personalise your wardrobe to suit your unique preferences and organisational needs.
Invest in the elegance and functionality of our Cashmere and Stone Sliding Door Wardrobe, and elevate the aesthetics and organisation of your living space. Explore our collection today and bring timeless luxury to your home with this exceptional wardrobe.