Cashmere Finish Fitted Bedroom
Unparalleled Luxury with Our Cashmere Finish Fitted Bedroom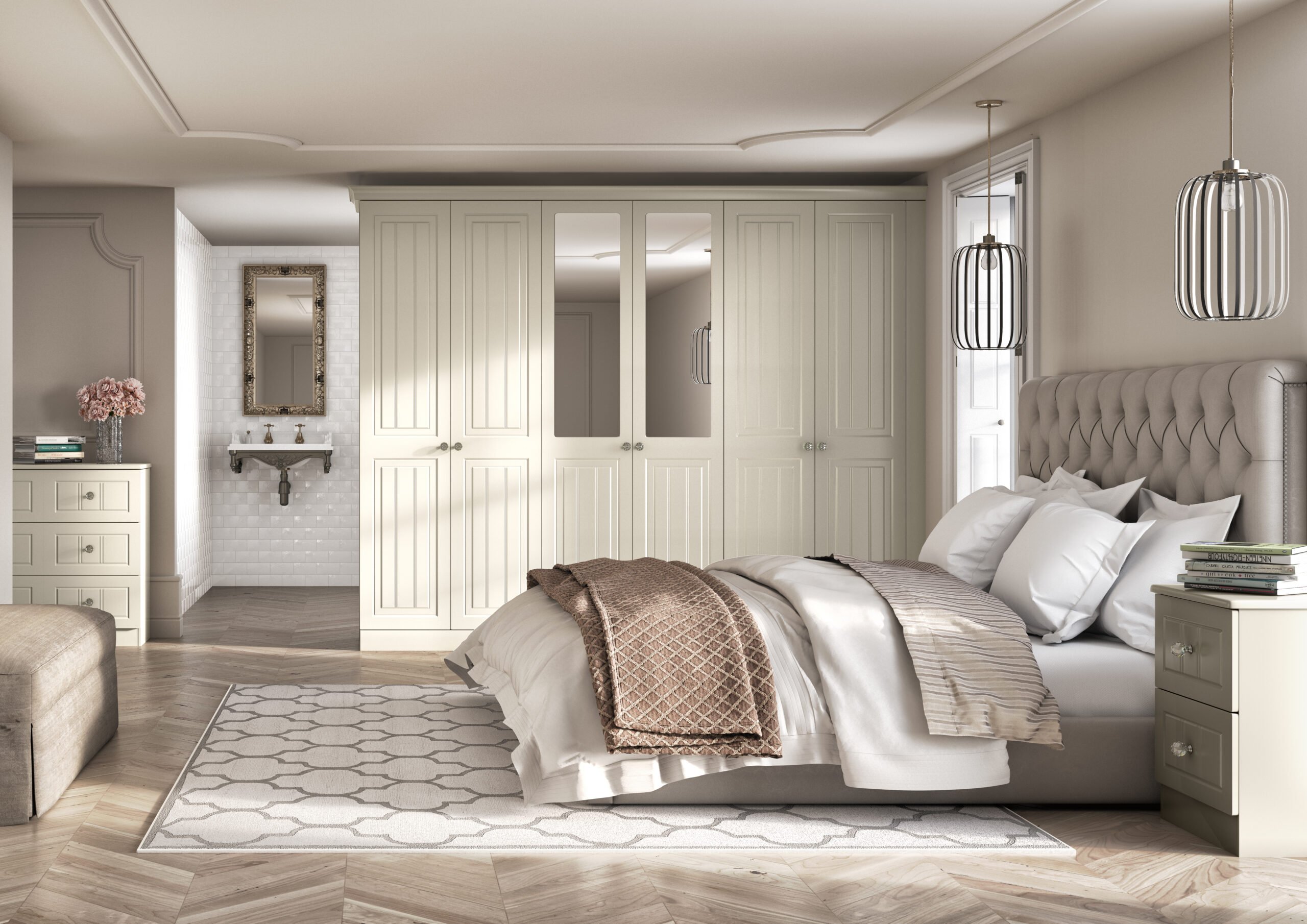 Cashmere Finish Fitted Bedroom
This beautiful cashmere fitted bedroom comes in a range of finishes and trims, all created bespoke to your bedroom specifications. The soft wooden finishes work perfectly with the majority of bedroom colour schemes, and all internal storage solutions can be customised to your needs.
The mirror not only has a practical use, but placed in the right position they can be used to reflect natural light around the room and make your bedroom feel brighter, bigger and fresher.
Receive a FREE bedroom design from one of our expert designers
Modern sophistication
Intelligent storage solutions including shoe racks, pull down rails and many more!
Delivered & fitted free
Huge range of finishes, door designs & handles
Wide range of accessories to match
up to 10 year guarantee

Spread the cost with our Interest-Free Finance at

0% APR Representative

with our fitted bedrooms!

We also offer

up to 10 years finance at 9.9% APR

on all purchases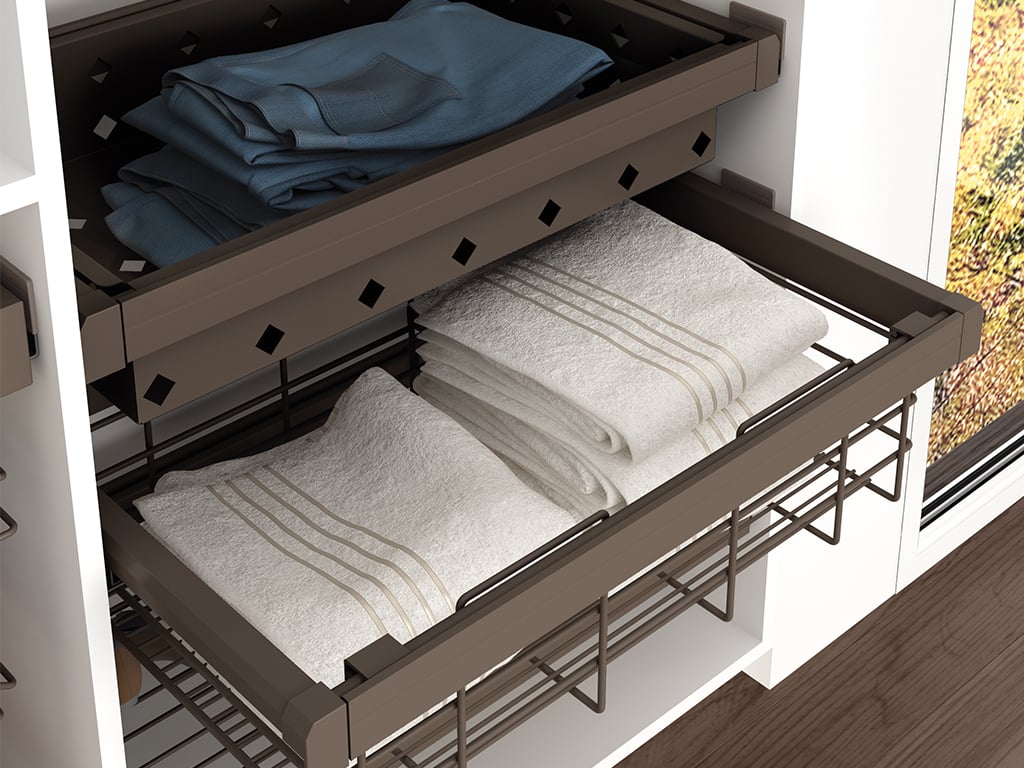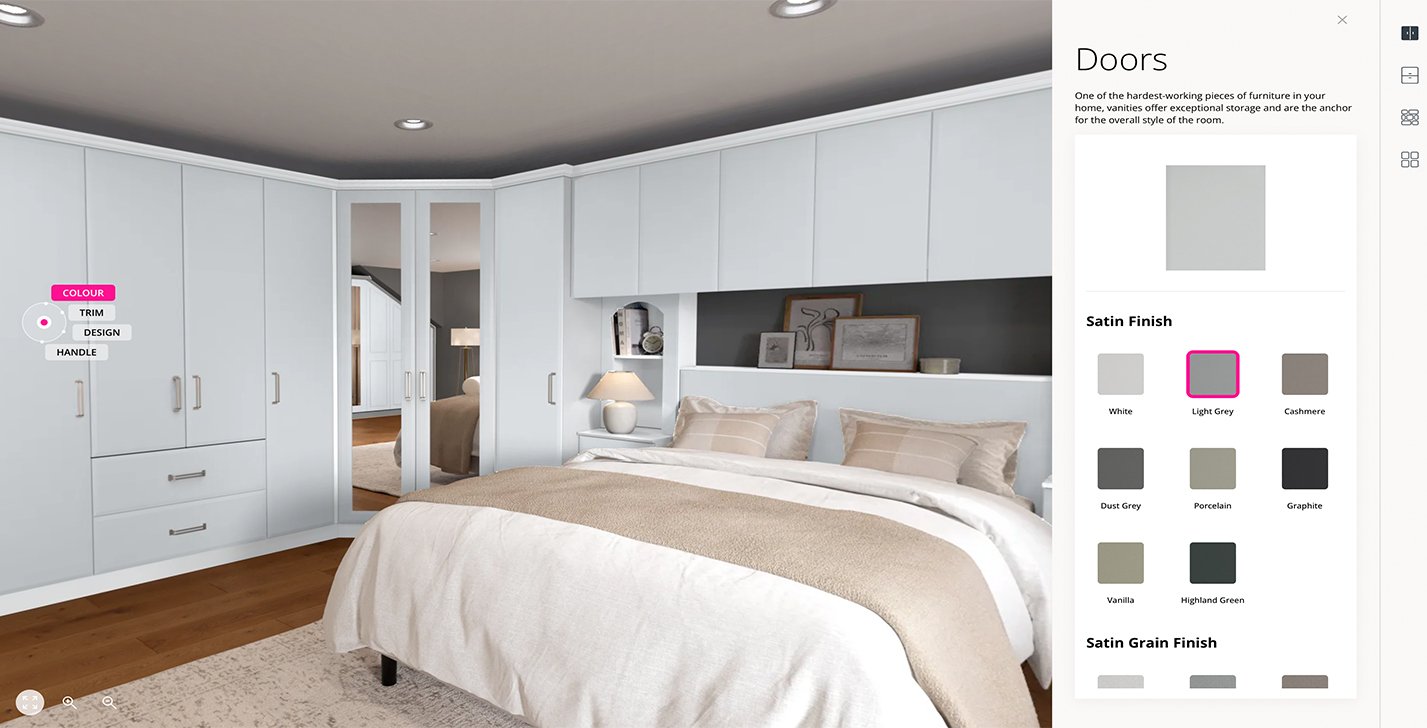 Fitted Bedroom
Virtual Visualiser
Play. Design. Save. 
Choose from over 25 different bedroom combinations; colours, trims, designs, handles, walls and floors. There's no limit to how many virtual designs you create. The tricky part will be deciding which one to go with! Once you've settled on one, complete our form, and our designers will turn your dream bedroom into a reality – usually within 6-8 weeks! 
Cashmere Finish Fitted Bedroom
If this is something you like then why not call into one of our stores and let our team of designers create your ideal bedroom. We also offer free fittings and finance plans.
Set the Gold Standard with Our Cashmere Finish Fitted Bedroom
Immerse yourself in a world of opulence, where sophistication meets functionality. Luxury comes first with our Cashmere Finish Fitted Bedroom. This exquisite fitted bedroom is designed to envelop your space in opulence, offering a truly indulgent and sophisticated experience.
The Cashmere finish offers an air of elegance and refinement, creating a serene and tranquil ambiance in your bedroom. The soft and subtle tones of Cashmere add a touch of warmth and sophistication, effortlessly elevating the overall aesthetic of your living space.
Crafted with meticulous attention to detail, our Cashmere Finish Fitted Bedroom offers not only stunning aesthetics but also superb functionality. Each piece is carefully designed to maximise storage space, ensuring that every item has its designated place.
The luxurious appeal of the Cashmere Finish Fitted Bedroom extends beyond its visual charm. The materials and craftsmanship used in its construction are of the highest quality, guaranteeing durability and longevity. The smooth surfaces and flawless finishes reflect the superior craftsmanship and attention to detail put into every aspect of this collection.
Our experienced team of professionals are committed to delivering excellence. From the initial design consultation to the final installation, our experts at Starplan will guide you through the process, ensuring that your vision is brought to life with precision and care. With their expertise and skill, you can trust that your Cashmere Finish Fitted Bedroom will be flawlessly integrated into your space, creating a luxurious sanctuary that exceeds your expectations.