Cashmere Gloss Kids Cabin Bed Madrid Design Fitted Bedroom
Snug and Stylish: Cashmere Gloss Kids Cabin Bed in Madrid Design Fitted Bedroom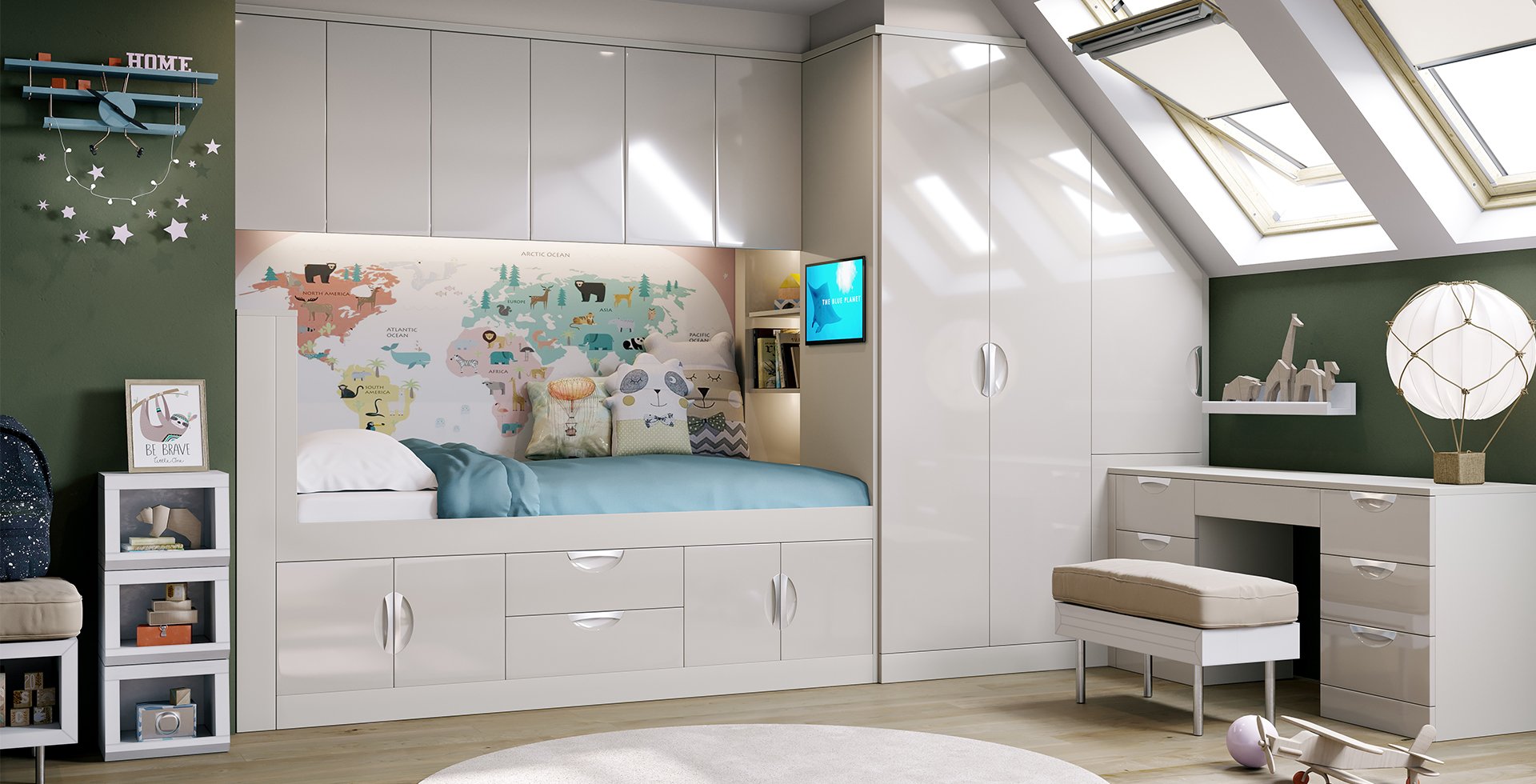 Cashmere Gloss Kids Cabin Bed Madrid Design Fitted Bedroom
This kids cabin style fitted bedroom is available in over 30 different combinations of colours and finishes which means your child is able to personalise their bedroom to a T. It's the perfect way to let them be involved with creating a room that they will enjoy spending time in.
Receive a FREE bedroom design from one of our expert designers
Modern sophistication
Intelligent storage solutions including shoe racks, pull down rails and many more!
Delivered & fitted free
Huge range of finishes, door designs & handles
Wide range of accessories to match
up to 10 year guarantee

Spread the cost with our Interest-Free Finance at

0% APR Representative

with our fitted bedrooms!

We also offer

up to 10 years finance at 9.9% APR

on all purchases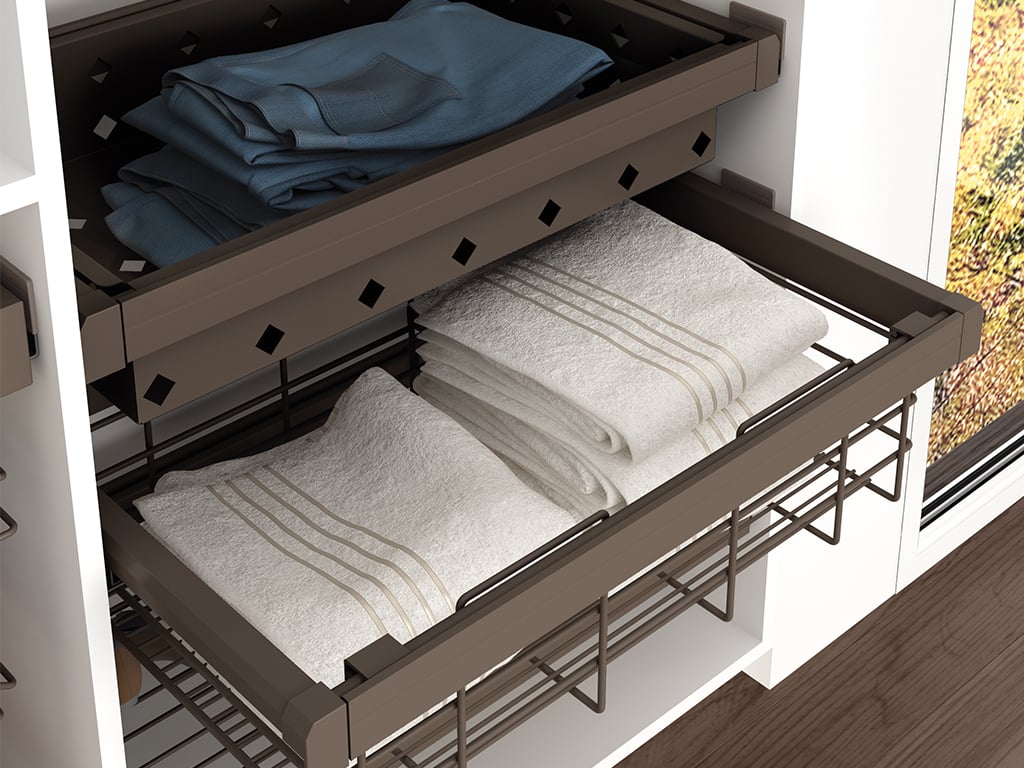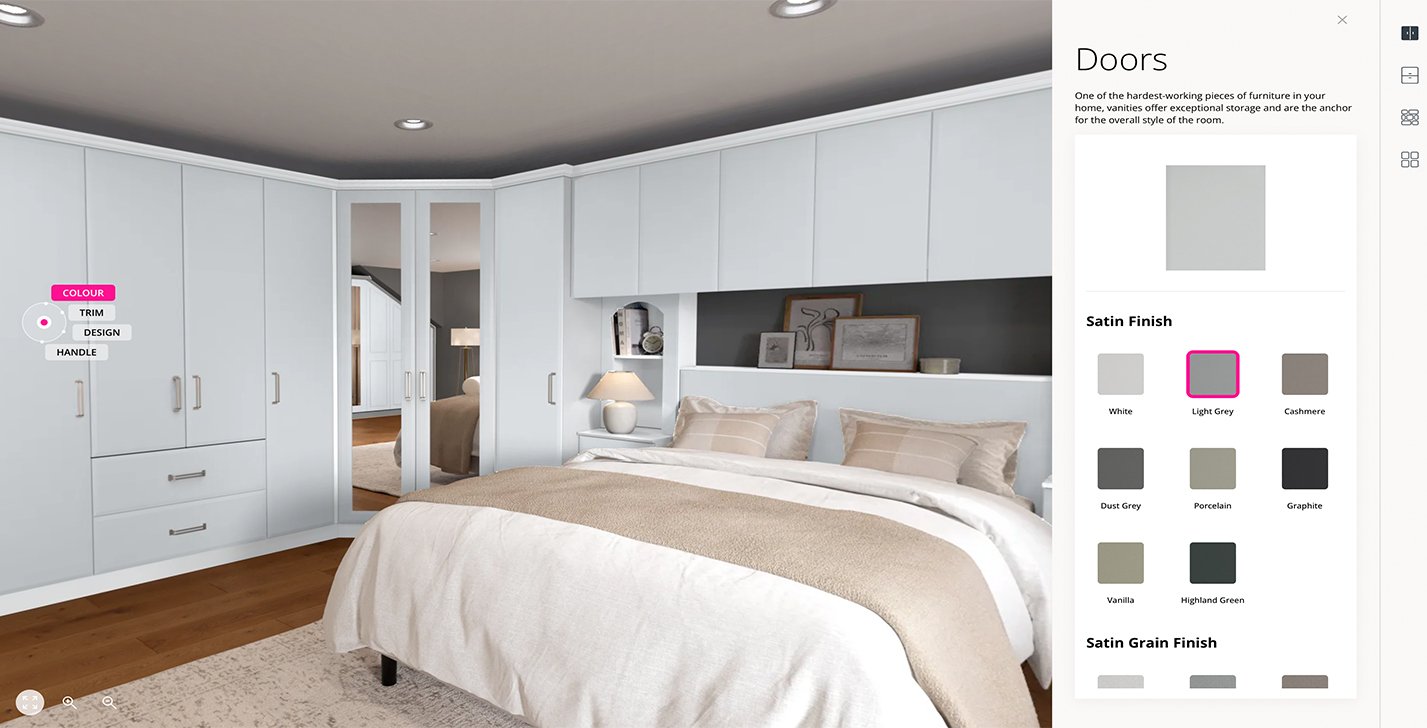 Fitted Bedroom
Virtual Visualiser
Play. Design. Save. 
Choose from over 25 different bedroom combinations; colours, trims, designs, handles, walls and floors. There's no limit to how many virtual designs you create. The tricky part will be deciding which one to go with! Once you've settled on one, complete our form, and our designers will turn your dream bedroom into a reality – usually within 6-8 weeks! 
Children's Bedroom Showrooms
If you've been getting moaned at non stop by your kids asking for a more grown up room, or a room that they can work in as well as sleep in, then look no further than one of our showrooms! To find your local Starplan showroom, click here.
Create a Magical Bedroom for Your Child with our Cashmere Gloss Kids Cabin Bed in Madrid Design Fitted Bedroom
Transform your child's bedroom into a cosy and stylish haven with our Cashmere Gloss Kids Cabin Bed in Madrid Design Fitted Bedroom. This fitted cabin bed is the perfect choice for creating a space where your child can play, imagine, and embark on exciting adventures.
The snug and inviting design of the cabin bed provides a safe and comfortable space for your child to sleep and play. With its cleverly integrated storage solutions, you can keep their clothes, toys, and belongings neatly organised, making tidying up a breeze. The ample storage space ensures that everything has its place, promoting a sense of order and calm in the room.
The Madrid Design Fitted Bedroom exudes a bright and airy ambiance, thanks to its sleek lines and Cashmere Gloss finish. The soft and neutral colour palette creates a versatile backdrop that complements any decor style, allowing you to add personal touches and accessories that reflect your child's unique personality.
As renowned children's fitted bedroom designers, manufacturers, and installation experts, Starplan understands the importance of creating a space that meets the needs of both parents and children. Our experienced team will work closely with you to design and install a fitted bedroom that maximises functionality and brings your child's dream room to life.
Don't miss out on the opportunity to give your child the bedroom of their dreams. Visit our showroom and see our range of fitted bedroom designs firsthand. Our friendly and knowledgeable staff are ready to assist you every step of the way, providing expert guidance and exceptional customer service. Make the decision today and let Starplan create a magical and functional fitted bedroom that your child will love for years to come.