Graphite Gloss With Cashmere Trim Napoli Design Fitted Bedroom
Create an Elegant Oasis with our Graphite Gloss with Cashmere Trim Napoli Design Fitted Bedroom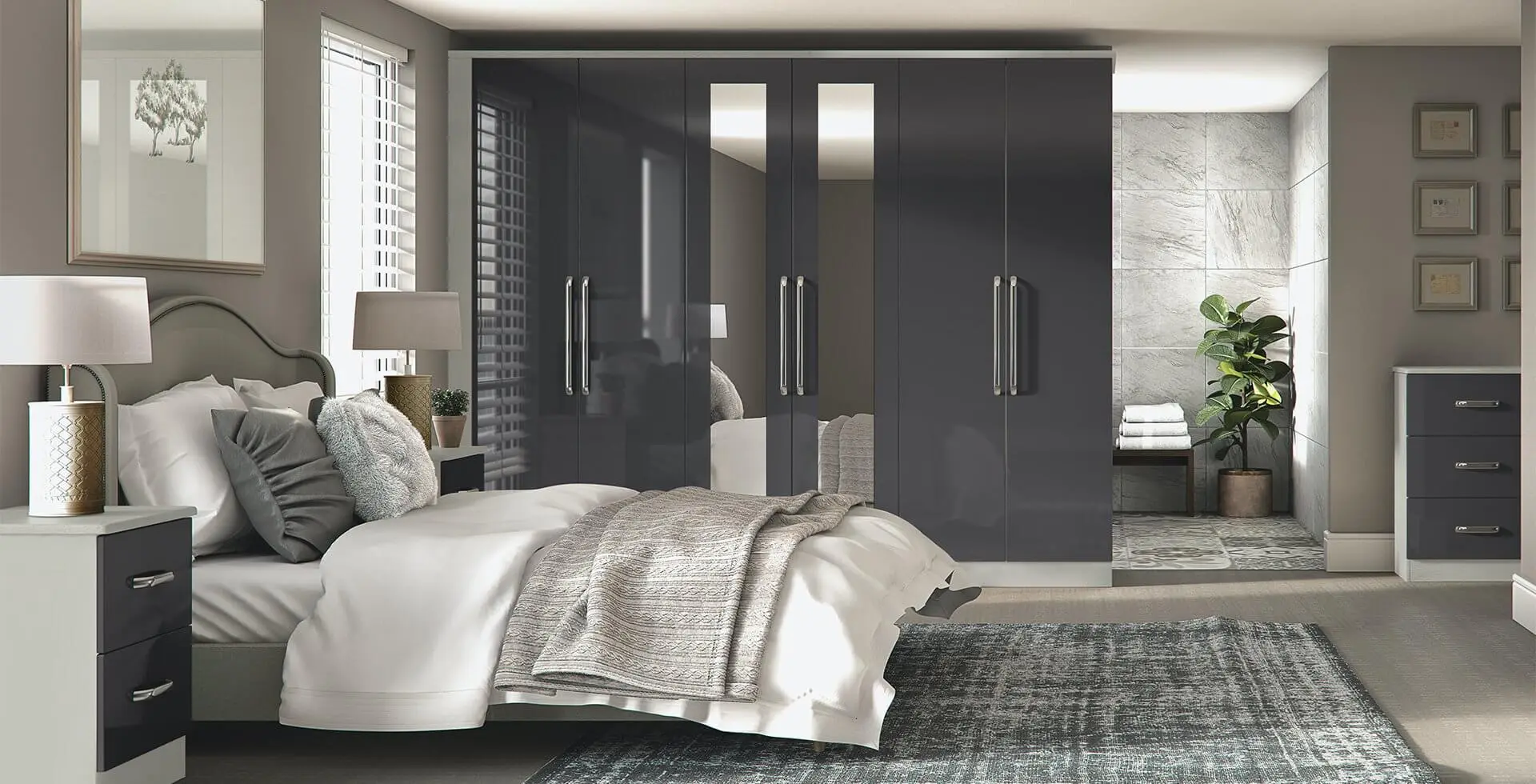 Graphite Gloss With Cashmere Trim Napoli Design Fitted Bedroom
The Starplan Graphite Gloss With Cashmere Trim Napoli Design Fitted Bedroom will certainly make a statement in your home. Not only have gloss interiors become popular amongst modern kitchens and bedrooms, but Graphite has a bold appearance. In addition to fitted bedrooms, which are the prominent type of modern bedroom due to their streamlined design.
Creating your dream bedroom with Starplan couldn't be easier with our Graphite Gloss With Cashmere Trim Napoli Design Fitted Bedroom. This bespoke design will give your bedroom a bright and airy feel, as our gloss panels reflect the light rather than absorb it as a wooden wardrobe would. We have an extensive range of styles and over 30 finishes to choose from, our stunning high gloss range matches perfectly with luxurious cashmere trim.
For those who don't know, Starplan have been providing bedrooms and kitchens for many years now. By filling out our contact form, you will be able to provide our team with your enquiry and contact details. From here our team will be able to get your project planned and ready to be installed asap.
To start the journey to your dream bedroom, visit one of your local fitted bedroom. Find your local Starplan store here.
Receive a FREE bedroom design from one of our expert designers
Modern sophistication
Intelligent storage solutions including shoe racks, pull down rails and many more!
Delivered & fitted free
Huge range of finishes, door designs & handles
Wide range of accessories to match
up to 10 year guarantee

Spread the cost with our Interest-Free Finance at

0% APR Representative

with our fitted bedrooms!

We also offer

up to 10 years finance at 9.9% APR

on all purchases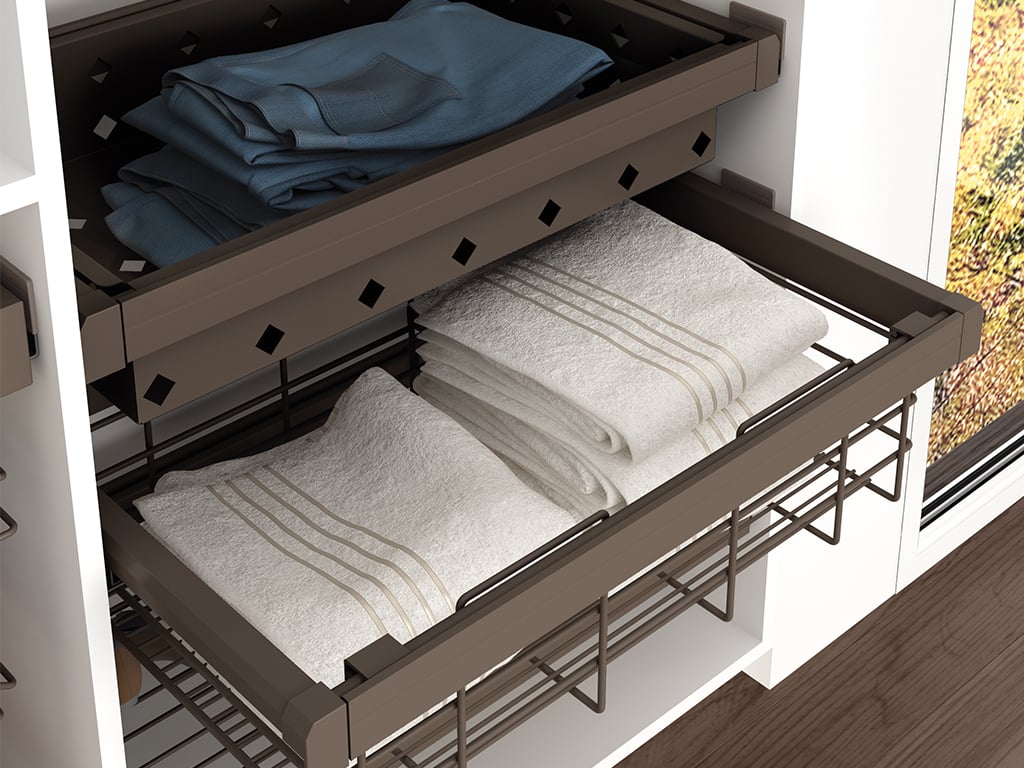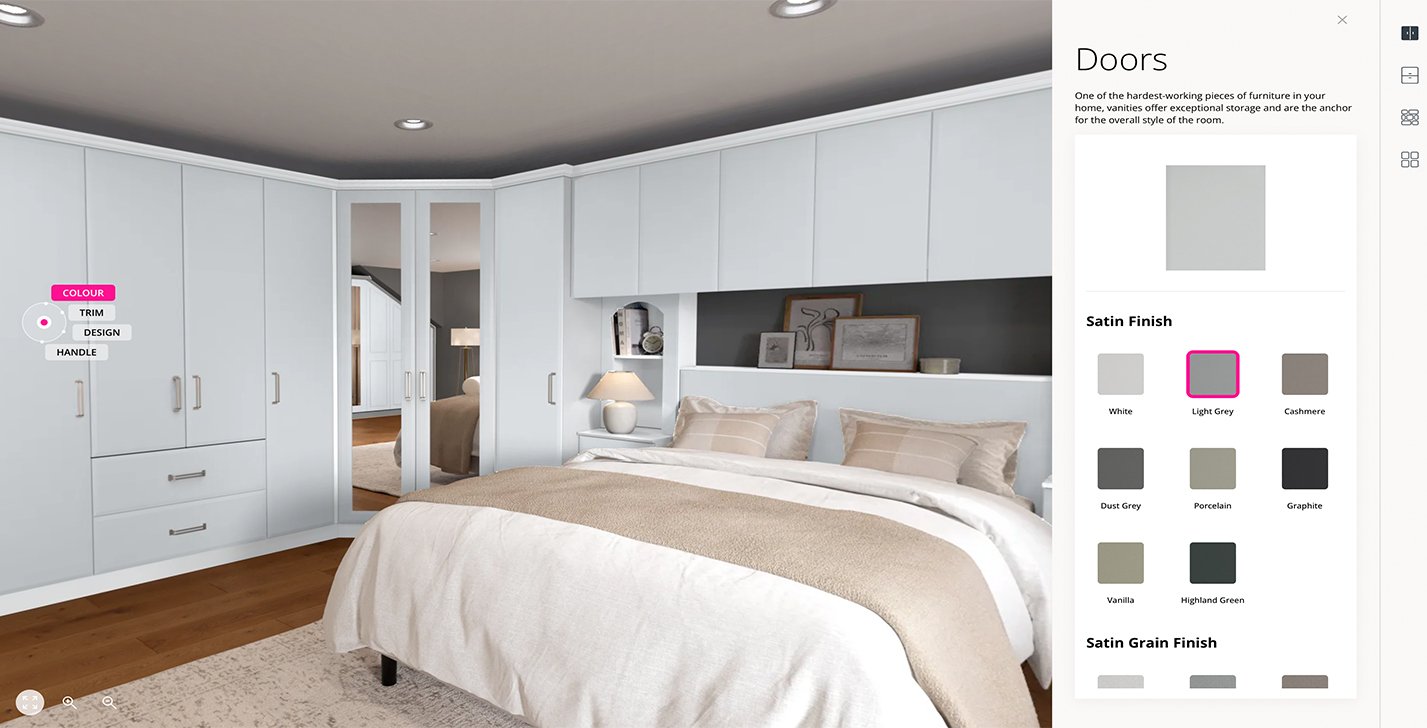 Fitted Bedroom
Virtual Visualiser
Play. Design. Save. 
Choose from over 25 different bedroom combinations; colours, trims, designs, handles, walls and floors. There's no limit to how many virtual designs you create. The tricky part will be deciding which one to go with! Once you've settled on one, complete our form, and our designers will turn your dream bedroom into a reality – usually within 6-8 weeks! 
How are Gloss Bedrooms so popular?
Gloss Bedrooms are most associated with a sparkling finish which ultimately prioritises a lasting luxury appearance. There are many to choose from, from white gloss surfaces to black gloss furniture, however, we want to recommend graphite gloss fitted bedrooms. In fact, they also have a durable surface in which withstands scratches and dents so will be excellent for being long term furniture.
Instead of being an additional layer, Gloss is actually a polished finish, as opposed to painted or varnished. The gloss finish isn't just eye-candy, as this finish actually has many other long-lasting upsides too. For instance Gloss Furniture is known for how easy it is to clean and wipe down compared to other furniture.
Gloss Bedrooms became so popular due to the style they bring to bedroom decors. An incomparable elegance which is achieved through the blend of colour and finish. As a result of this, they continuously make their way into annual bedroom trends and prove to be an effective statement.
Graphite Gloss Fitted Bedrooms at Starplan
In short, if there is a place to shop bedrooms in the North West and West Midlands it certainly has to be Starplan. Across recent years, we have gained a huge reputation as bedroom suppliers, opening new stores in the aforementioned areas. So, if you are after a gloss fitted bedroom then we certainly recommend popping in.
For that super smooth finish, our graphite gloss fitted bedroom is the design for you! Here at Starplan, our fitted wardrobes and fitted bedrooms are designed, made and installed to your specifications and requirements by furniture experts. This modern graphite gloss design will leave your master bedroom uncluttered thanks to our countless different internal storage solutions such as pull out racks, jewellery drawers, pull-down rails and many more.
So why not revolutionise your space today? For more fitted bedroom options, use our brand new fitted bedroom visualiser this will give you the best idea of what your bedroom can be. Create your design, fill out our form and one of our expert bedroom designers will make your dream bedroom a reality!