Light Grey Grain With A Dust Grey Trim Fitted Bedroom
Embrace Modern Sophistication with Our Light Grey Grain Fitted Bedroom Enhanced by a Dust Grey Trim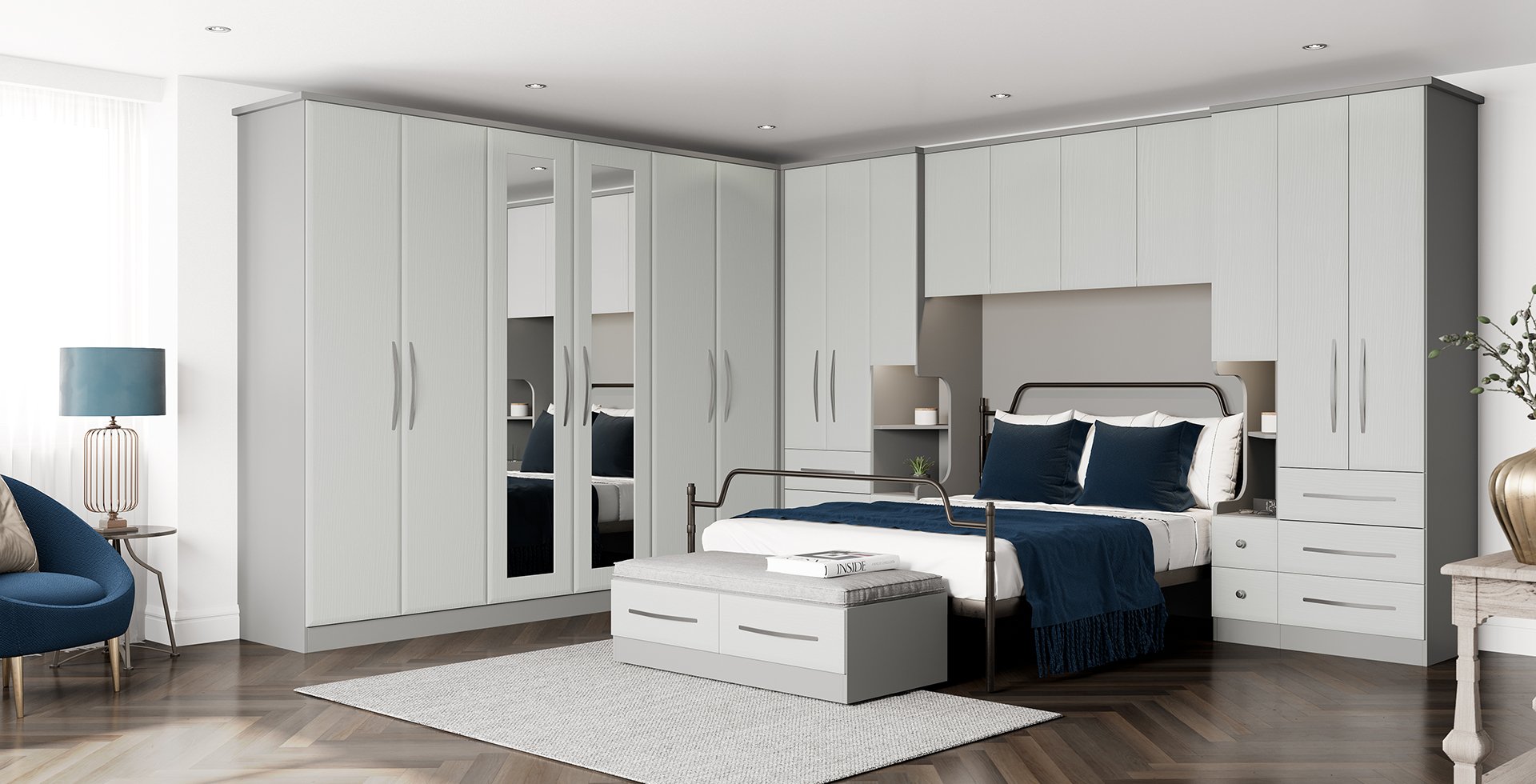 Light Grey Grain With A Dust Grey Trim Fitted Bedroom
Are you looking for a stylish fitted bedroom that can be accessories to your hearts content? Then our Light Grey Grain with the Dust Grey trim fitted bedroom is the one for you! Grey is a colour that will never go out of style and can be paired with practically any other colour!
So if you're looking for a traditional style fitted bedroom which has limitless accessorising options, then you've found it.
Why not start the journey to your dream bedroom by visiting one of our fitted bedroom showrooms? Find your local Starplan store here.
Receive a FREE bedroom design from one of our expert designers
Modern sophistication
Intelligent storage solutions including shoe racks, pull down rails and many more!
Delivered & fitted free
Huge range of finishes, door designs & handles
Wide range of accessories to match
up to 10 year guarantee

Spread the cost with our Interest-Free Finance at

0% APR Representative

with our fitted bedrooms!

We also offer

up to 10 years finance at 9.9% APR

on all purchases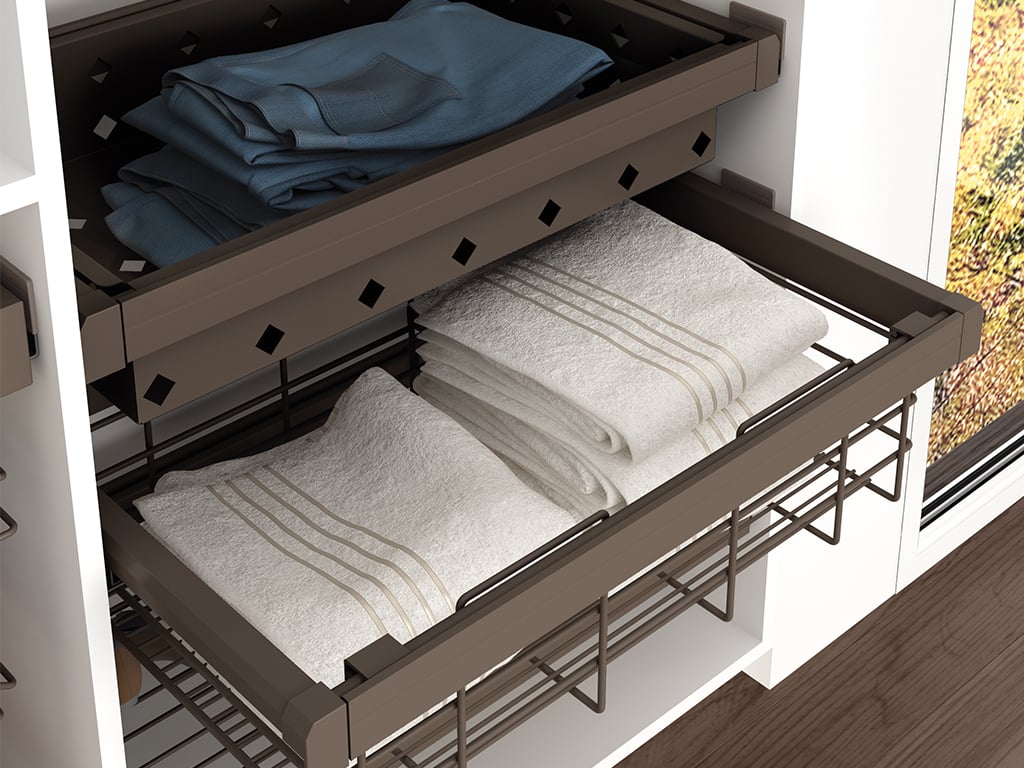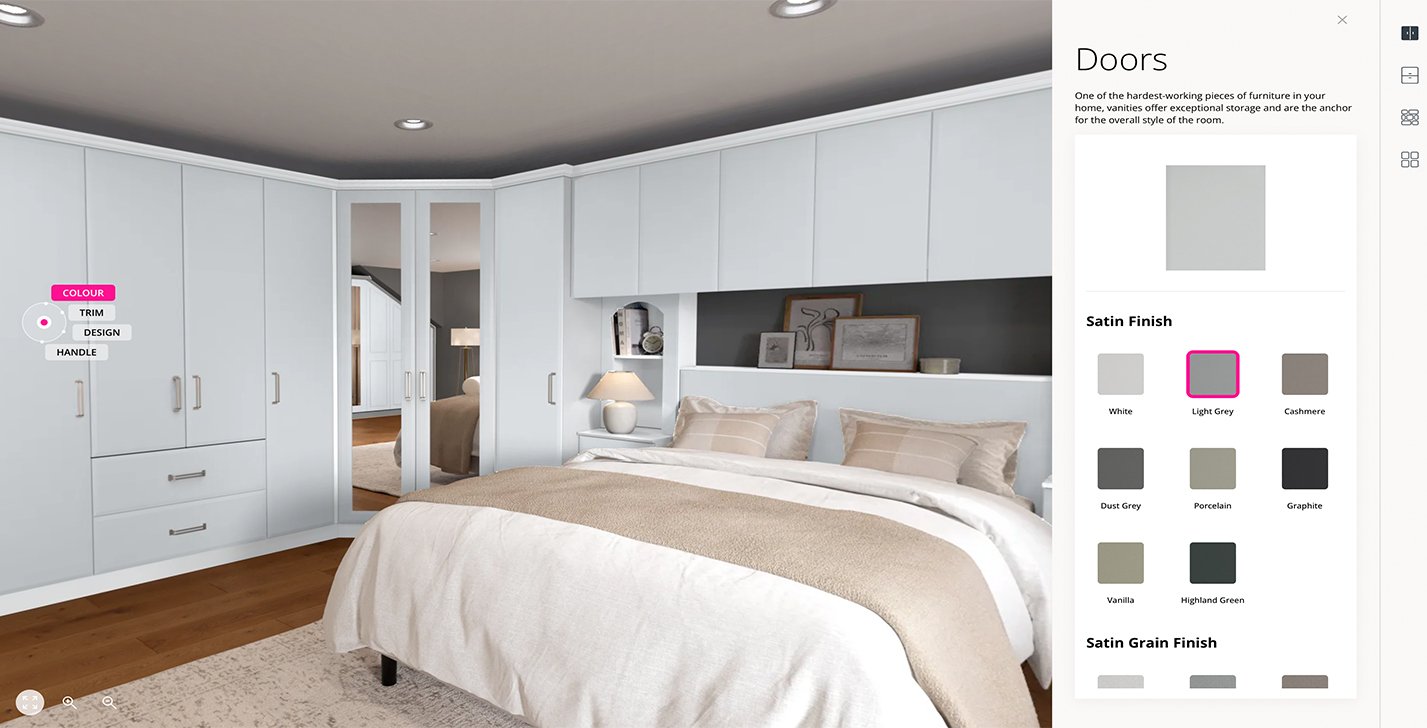 Fitted Bedroom
Virtual Visualiser
Play. Design. Save. 
Choose from over 25 different bedroom combinations; colours, trims, designs, handles, walls and floors. There's no limit to how many virtual designs you create. The tricky part will be deciding which one to go with! Once you've settled on one, complete our form, and our designers will turn your dream bedroom into a reality – usually within 6-8 weeks! 
Create a Stylish Haven with Our Light Grey Grain Fitted Bedroom and Navy Accents
This seamless fitted bedroom design effortlessly combines contemporary style with functional sophistication, offering a visually captivating and versatile space.
The light grey grain finish forms the foundation of this fitted bedroom, exuding a sleek and refined look that adds a touch of understated luxury to your space. Its subtle grain texture adds depth and character, creating an inviting ambiance that promotes relaxation and comfort.
One of the standout features of this design is its compatibility with navy bedding and furniture. The cool tones of the light grey grain beautifully complement the richness of navy, creating a striking and harmonious contrast. The combination of these colours adds depth and visual interest to your bedroom.
Whether you opt for navy bedding, accent pillows, or even a statement piece of navy furniture, the Light Grey Grain Fitted Bedroom with a Dust Grey Trim provides the perfect backdrop, allowing these elements to shine and create a cohesive and stylish look.
This fitted bedroom not only offers aesthetic appeal but also delivers on functionality. The thoughtful design includes ample storage options, such as spacious wardrobes, drawers, and shelving, ensuring that you can keep your belongings organised and within easy reach. The Dust Grey Trim adds a touch of modernity and visual interest, enhancing the overall look of the room.
Transform your bedroom into a stylish haven with our Light Grey Grain Fitted Bedroom. Starplan is here to install and create a captivating and personalised space inviting you to unwind and relax in style. Let your imagination soar as you explore the endless possibilities of this versatile and visually stunning fitted bedroom design.