Lichen Green Tampa Design Fitted Bedroom
Contemporary Luxury with Our Lichen Green Tampa Design Fitted Bedroom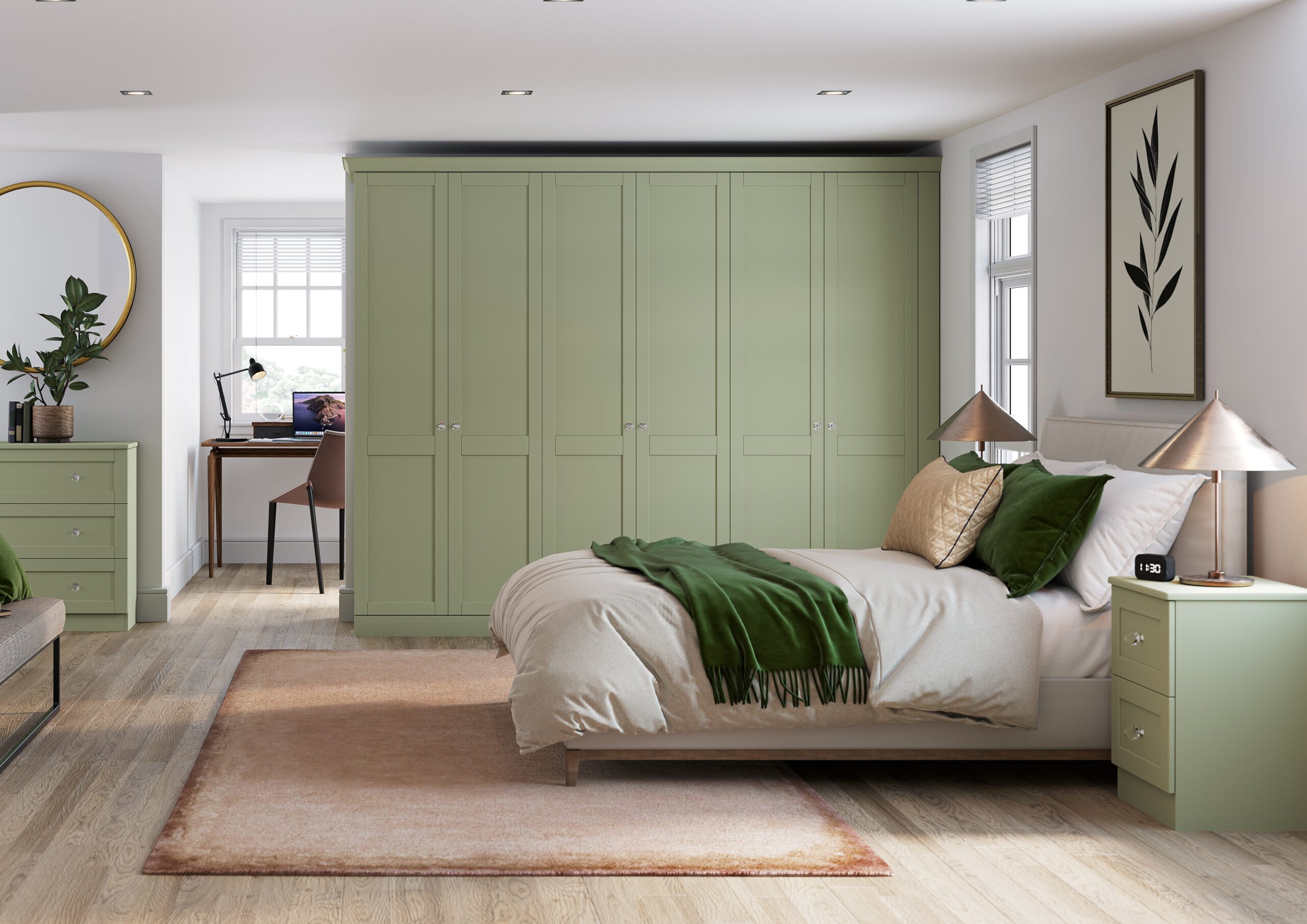 Lichen Green Tampa Design Fitted Bedroom
If you're looking to make use of empty space in your bedroom, our stylish Lichen Green Tampa Design Fitted Bedroom will be perfect for you. Explore our stunning wide range of 27 styles and combinations with our professional bedroom designers and installers.  With the end result being that you will have maximised every inch with clever storage solutions.
Starplan Bedrooms have an exceptional track record of redeveloping outdated bedrooms and leaving them looking gorgeous. For many years now, our team have been bringing outdated bedrooms into the 21st century with fitted bedroom designs. This will be much more than a change of palette, instead bringing much more convenience to your bedroom.
Starplan invite you to any of our bedroom showrooms, located in Cannock, Sale, Warrington, and Wednesbury. Here you will be able to sit down and thoroughly plan your Lichen Green Tampa Design Fitted Bedroom with our team. Alternatively, Starplan can be contacted through the contact form on our website so you can tell us the enquiry.
Receive a FREE bedroom design from one of our expert designers
Modern sophistication
Intelligent storage solutions including shoe racks, pull down rails and many more!
Delivered & fitted free
Huge range of finishes, door designs & handles
Wide range of accessories to match
up to 10 year guarantee

Spread the cost with our Interest-Free Finance at

0% APR Representative

with our fitted bedrooms!

We also offer

up to 10 years finance at 9.9% APR

on all purchases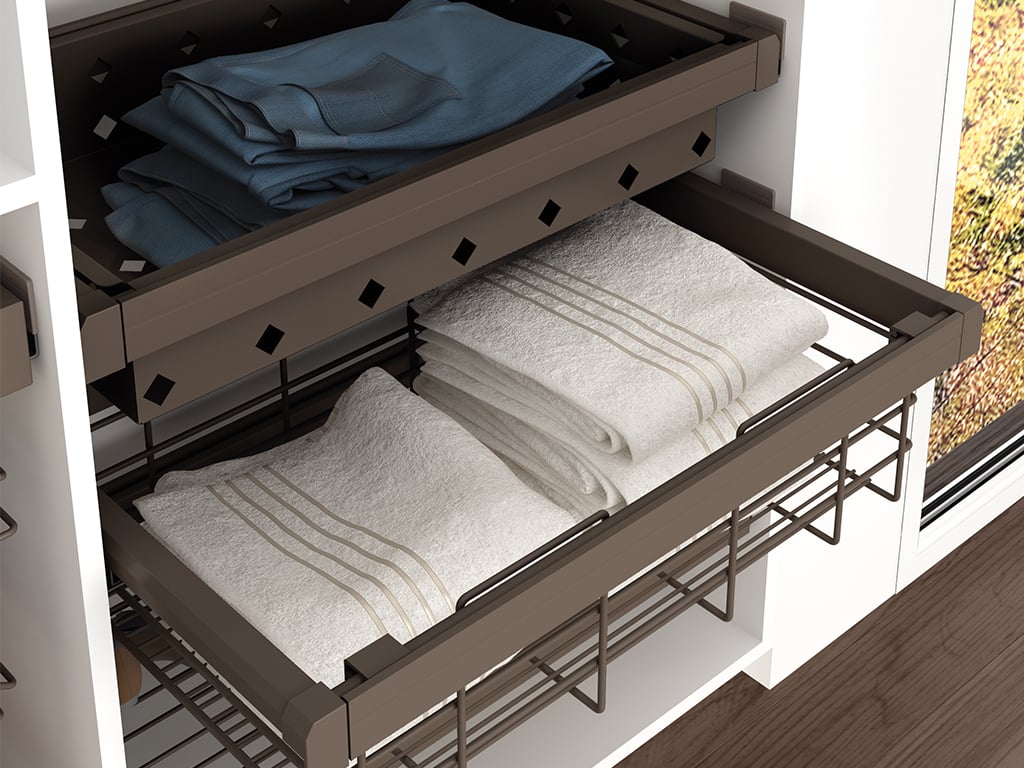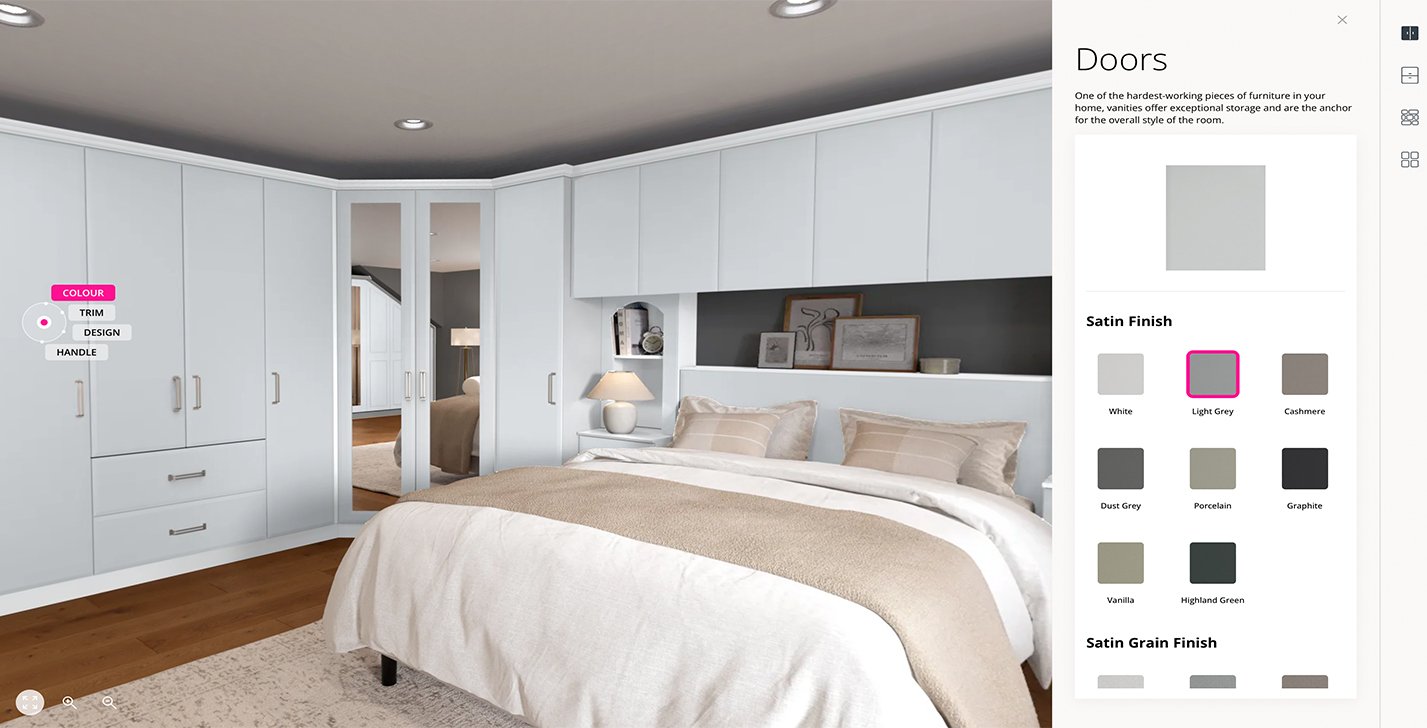 Fitted Bedroom
Virtual Visualiser
Play. Design. Save. 
Choose from over 25 different bedroom combinations; colours, trims, designs, handles, walls and floors. There's no limit to how many virtual designs you create. The tricky part will be deciding which one to go with! Once you've settled on one, complete our form, and our designers will turn your dream bedroom into a reality – usually within 6-8 weeks! 
Designing Fitted Bedrooms with Starplan
The Starplan Lichen Green Tampa Design Fitted Bedroom is an excellent fitted bedroom, embracing the light green colour. Natural Colours have been a huge trend these past few years, with this room being popular because of this. However, Tampa Design Fitted Bedrooms look to achieve a clean, timeless style which is built to last.
Fitted bedrooms and wardrobes are built in both contemporary and traditional designs; just choose the colour that is best suited to you. From initial concept and design to installation, we are here for you every step of the way. You won't find a better team of bedroom designers, to plan and carry out your new bedroom project.
If the Lichen Green Tampa Design Fitted Bedroom isn't for you then we recommend the fitted bedroom visualiser. This is the most convenient way of inspiring early ideas for your fitted bedroom planning with the Starplan team. Our experience and this tool will certainly lead to the most personalised bedroom design, allowing you to experiment with it in the meantime.
Starplan Lichen Green Tampa Design Fitted Bedrooms
Starplan Bedrooms are a Which? trusted trader for bedroom installations, proving the quality of our workmanship specifically installations. With fitted bedrooms it becomes so crucial to be able to have full trust in your fitted bedroom installation team. Fortunately for you, Starplan's workforce has faced plenty of training and many years' experience dealing with fitted furniture.
This is without mentioning our in-house teams in our many Starplan Bedroom showrooms, always available for support. They are always reachable via telephone; a quick call can definitely set up any measurements or even planning. Starplan proudly allow you to maintain full creative control over your bedroom, so it is entirely catered towards you.
By simply filling out the fitted design form below you will be able to receive our outstanding service. The online form will allow you to inform us of your enquiry and provide us with your contact details. So to get started on your new bedroom project today, simply click here.