Our Zara Promotional bed is a great choice at a great price see below for specs and prices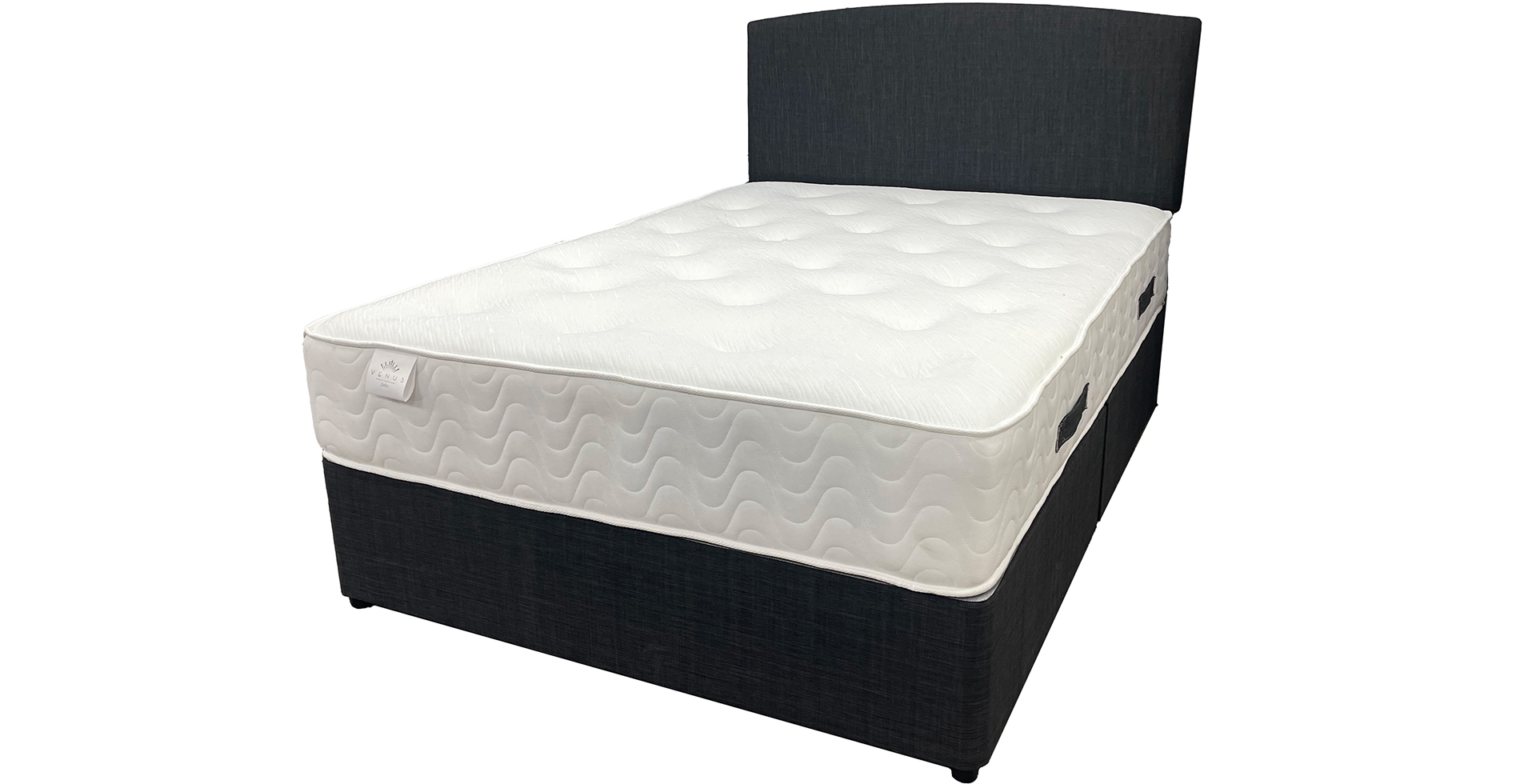 SPRING TYPE: Individual pocket sprung coils 800 C. Height 18cm Wire. 1.7mm Glue: Middle Glue.
COIL COUNT: 3ft – 15×30 4ft 6 23×30
EDGE SUPPORT: 6×2.1mm Butterfly side supports. Each coil is individually clipped to a 4.5mm (7 Gauge) diameter wire on both top and bottom creating a strong perimeter which reduces sagging and the feeling of roll-off.
PANEL FABRIC: Soft Touch knitted fabric
BORDER DETAIL: Micro-quilted patterned border with polyester backing.
Flag stitched handles.
SPRING INSULATOR: 1050gsm mixed fibre felt – prevents comfort layers from coming into contact with spring.
MAIN UPHOLSTERY LAYER: 15mm Memory Foam (Label Side)
1000gsm white hypoallergenic fibre
FINISHING: Hand Tufted – Drawing layers firmly together.
TURNING GUIDE: Turnable Mattress – Sleep on both sides.
SIZES AVAILABLE: 3FT and 4FT6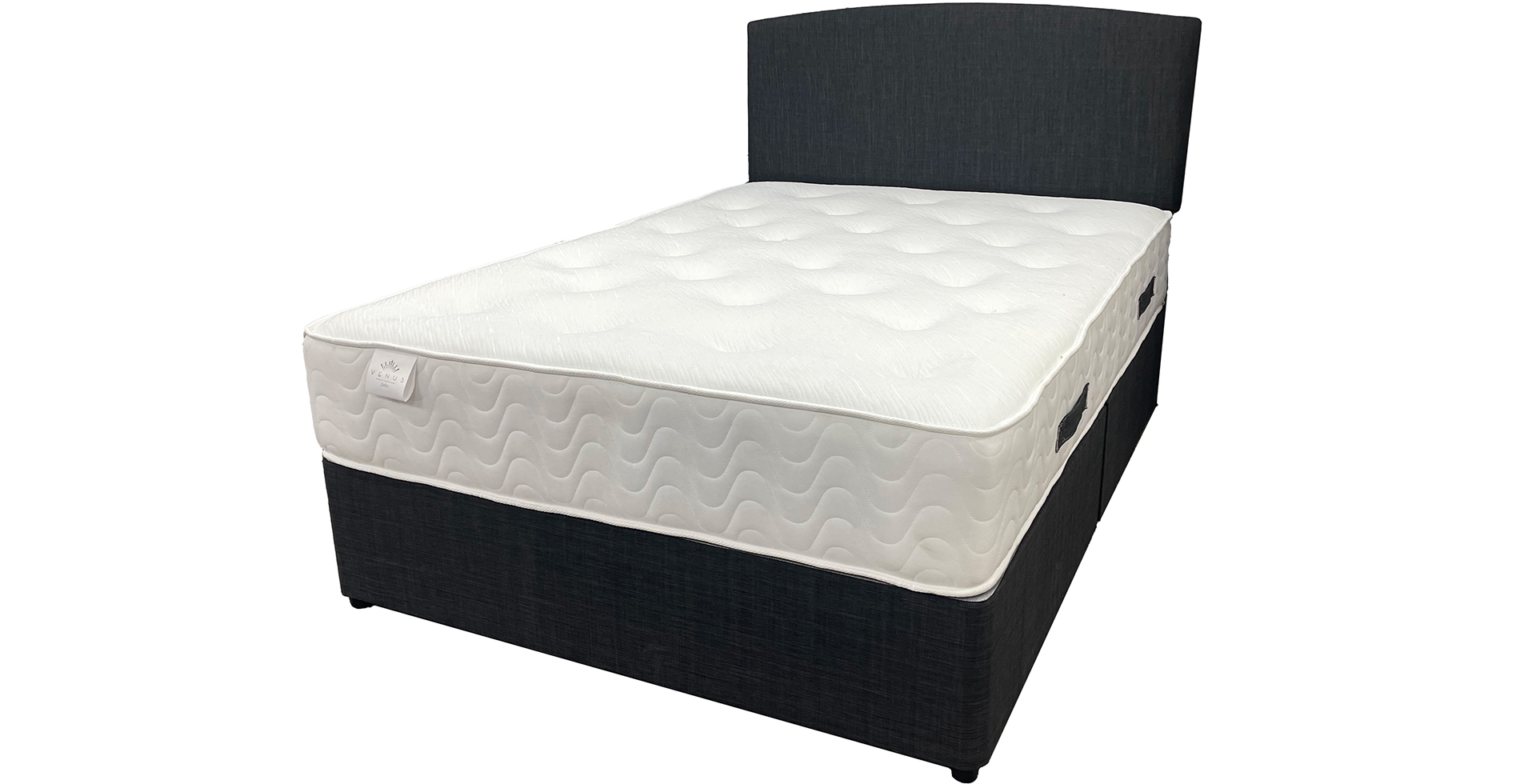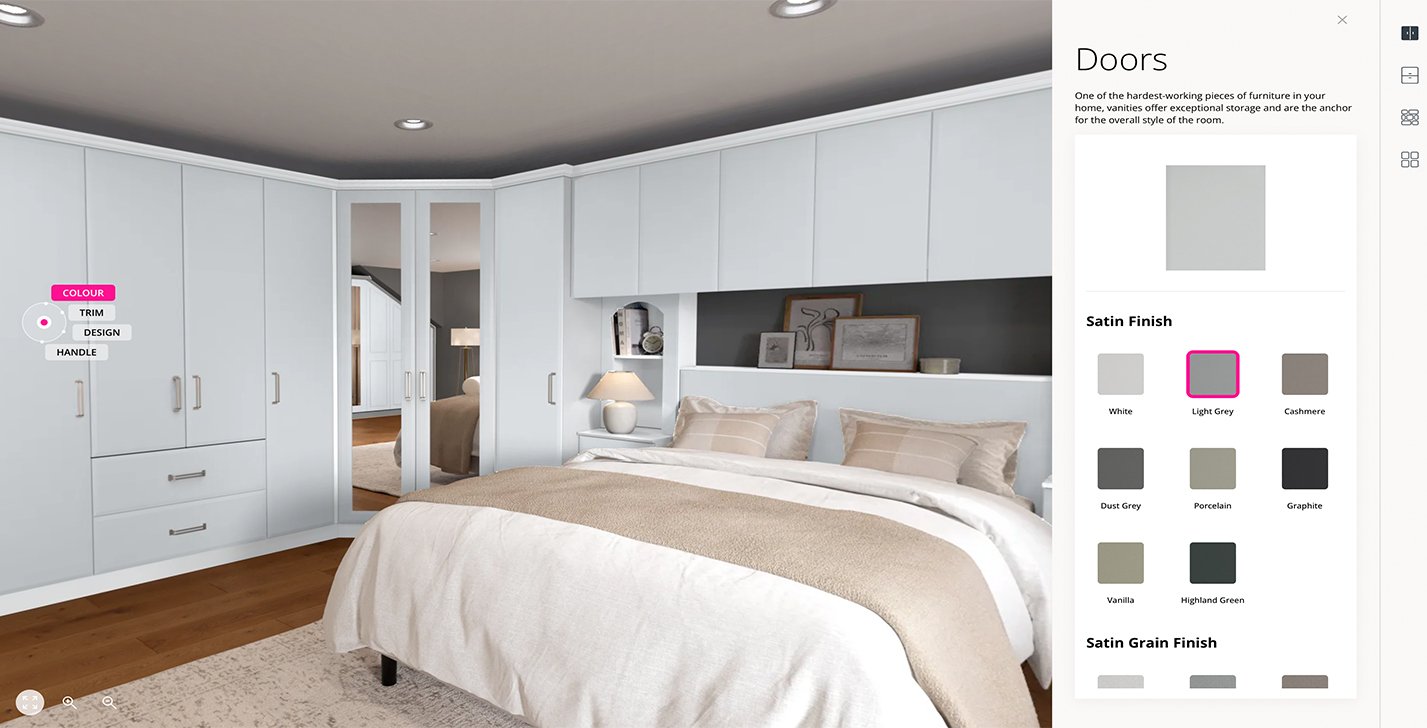 Fitted Bedroom Visualiser
Use our Fitted Bedroom Visualiser to help you create your perfect Bedroom. Cycle through 27 different colour variations.